The telecom consolidation engine is in full swing as the latest announced deal has Level 3 acquiring Global Crossing. The deal is an all stock transaction valued at $3 billion (based on April 8, 2011 share prices), including assumption of $1.1 billion in net Global Crossing debt.
Under the terms of the agreement, Global Crossing shareholders will receive 16 shares of Level 3 common stock for each share of Global Crossing common stock or preferred stock that is owned at closing. The transaction has to be approved by stockholders and customary regulatory bodies. Level 3 expects the deal to close before the end of 2011.
The move catapults Colorado based Level 3 into a larger global player with a network spanning across more than 50 countries with connections to more than 70. Their current footprint focused largely on North America with a European presence as well.
"This is a transformational combination that we believe will deliver significant value to the investors, customers and employees of both Level 3 and Global Crossing," said Jim Crowe, chief executive officer of Level 3. "The complementary fit between the two companies' networks, service portfolios and customers is compelling. By leveraging the respective strengths and extensive reach of both companies, we are creating a highly efficient and more extensive global platform that is well-positioned to meet the local and international needs of our customers."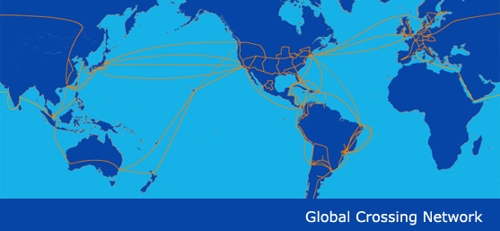 Global Crossing is a global carrier's carrier providing a variety of wholesale and transport services across their footprint. They also offer a variety of enterprise services. Their presence in fast growing Latin America, which includes 15 data centers in the region, was coveted by Level 3. The combined network covers approximately 100,000 intercity and 30,000 metro route miles on three continents.

Level 3 has had its share of financial troubles over the past few years, leading some to believe they were a takeover target. They seemed to have turned that view on its head, at least for the time being, and have now significantly grown their company size and scope.
The move illustrates the ongoing trend of building scale, particularly with IP based networks, which allows carriers to transport traffic of all types, including video content in a content delivery network (CDN) fashion. A combined Level 3 – Global Crossing can now approach customers of all types including Fortune 500 companies, other carriers, small and medium business, and content companies, offering local, national, and global connectivity. But as is the case with all mergers of this scale, executing on that vision is not necessarily a given. Many a merger looks great on paper and sounds good on the conference call announcement, only to stumble when it comes time to execute.