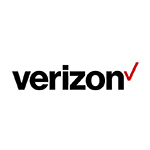 Verizon has launched a campaign/platform that it's calling Let's 5G. A company blog post describes the Verizon Let's Go initiative as "a simple, powerful platform that we've created to provide easy to digest information about 5G, while also connecting local residents and businesses to their elected officials who are making decisions about local 5G deployments."
The blog post includes a link to what Verizon is calling the "platform" – a website that includes information about the applications that 5G can enable, along with an online form that people can use to send a Verizon-prepared message to their local officials by entering their zip code. The message reads "I support the immediate rollout of 5G wireless service in our community because of the benefits it will deliver today and the breakthroughs it will enable tomorrow."
Verizon Let's 5G
Verizon doesn't mention the word "small cells" in the message or the blog post.  But undoubtedly that is what the company is promoting. Although 5G can be deployed in many spectrum bands, Verizon has been a strong advocate of deploying the technology in the millimeter wave band, which can support the fastest 5G speeds but which requires dense cellsite infrastructure. Local authorities typically must approve cellsite placement and may even provide infrastructure such as streetlights on which the small cells can be located.
Perhaps Verizon learned a lesson from Net Neutrality: Policymakers can be influenced when they get a volume of consumer comments on an issue, even if those comments were prepared by a stakeholder.
I recall getting numerous messages on social media offering an interface to contact my local representatives with a canned message about keeping the internet free and open — or using some such language. Verizon's message offers a similar "who-can-disagree-with-that?" wording.
The Verizon Let's 5G initiative comes at a time when federal and local governments have been sparring over small cells. In September, the FCC adopted rules limiting the fees that local governments can charge for processing applications involving the placement of 5G and other advanced network infrastructure.
Opponents argued that the FCC overstepped its authority in imposing the rules and accused the FCC of favoring wireless carriers in the decision.
Verizon's decision to create the Let's 5G initiative indicates the company also may have learned another lesson from Net Neutrality: Even when things seem to be going your way, don't count on them remaining like that.
Policymakers flip-flopped several times on Net Neutrality depending on which political party held the presidency, and perhaps Verizon wants to stave off a potential flip flop on small cells that could occur in the future.