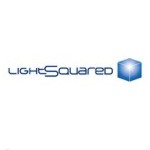 No matter how many people declare the end of LightSquared, the company continues to live on – at least for a while.  This week a group of Democratic and Republican legislators reportedly sent a letter to FCC Chairman Julius Genachowski asking him to look into the possibility of a spectrum swap for Light Squared. And LightSquared lenders reportedly are willing to let the company continue to operate for 90 days in exchange for liens on the company's assets.
LightSquared's plan to build a combination satellite and terrestrial 4G wholesale network using spectrum originally intended only for satellite use was derailed in February because of concerns that the network would interfere with global positioning systems. More recently the company filed for bankruptcy protection.
Lawmakers signing the letter sent this week to the FCC include Jim Moran (D-Va.), Maurice Hinchey (D-N.Y.), Steve Rothman (D-N.J.), Rodney Alexander (R-La.) and Ander Crenshaw (R-Fla.), reported media outlet the Verge. In the letter the lawmakers ask the FCC to consider the possibility that LightSquared might swap its spectrum with spectrum currently in the hands of the Department of Defense, the Verge said. The post does not specify which spectrum holdings might be involved, but the FCC previously suggested that some underutilized spectrum in government hands should be repurposed for mobile broadband.
The FCC took some heat for initially granting a special exemption to LightSquared that allowed the company to deploy and operate a trial terrestrial network. And Genachowski and other FCC officials on numerous occasions have expressed concerns about an impending spectrum shortage. But recently the government has advocated a spectrum sharing approach that would avoid the need to relocate current spectrum holders – a development that doesn't bode well for the idea of a spectrum swap.
Whatever moves LightSquared makes next will have to be made quickly. The company's lenders, who are owed $1.7 billion, are asking a bankruptcy court to give the company 90 days to continue to spend cash in exchange for agreeing to liens on the company's assets, reported Dow Jones Daily Bankruptcy Review. According to Dow Jones, the lenders also said LightSquared should be required to adhere to a strict monthly budget, report weekly on expenditures and pay the legal fees of the lenders.
Rumors surfaced several weeks ago that DISH Network might be interested in using only a portion of the LightSquared spectrum to augment existing spectrum holdings, which DISH plans to use to build a 4G network.  But those rumors have died down.