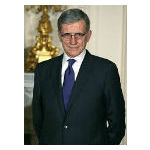 A new proposal for regulating business data services from FCC Chairman Tom Wheeler calls for an 11% reduction in the cap on incumbent local carriers' TDM service pricing to be phased in over three years, beginning in July 2017. TDM services sold on a wholesale basis to other service providers and to enterprise users would continue to be governed by price cap regulation, according to a fact sheet about the Wheeler business data services proposal released today.
The price cap decrease is recommended to adjust for "over a decade of efficiency gains," the fact sheet states. Moving forward, price caps would be reduced by 3% annually, offset by inflation also beginning in July 2017, and would be in addition to the 11% catch-up adjustment.
The latest Wheeler broadband data services proposal calls for the FCC to also oversee pricing on more modern packet-based offerings from incumbent and competitive providers but would not include price caps. The proposal also would bar "all-or-nothing" pricing plans that "force users to make all of their purchases under one plan rather than splitting them among more tailored and cost-effective options," according to today's fact sheet.
The fact sheet also states that the proposal would "rein in" excessive penalties for early termination or failure to reach minimum purchase levels, but does not specify whether these prohibitions would apply to existing contracts or only to future ones.
The different treatment of TDM and packet services is a departure from what Wheeler initially proposed earlier this year.
Latest Wheeler Business Data Services Proposal
Today's fact sheet does not indicate when all five FCC commissioners would vote on Wheeler's proposal, which is now circulating within the commission.
The proposal follows on a further notice of proposed rulemaking adopted by the FCC several months ago against the wishes of the two Republican commissioners.
With regard to packet services, the latest Wheeler business data services proposal would impose rules as follows:
Wholesale rates would be presumed unreasonable if they exceed retail rates for like services, a rule that also would apply to TDM
The FCC anticipates applying "greater scrutiny" where evidence exists that rates for low-bandwidth Ethernet services are "materially higher than those charged by the same provider for the same circuit in nearby buildings with competition"
Greater scrutiny also would be applied where there is evidence of rates for low-bandwidth Ethernet services that are materially higher than rates for the nearest-bandwidth TDM services
Rates of new entrants and providers with smaller market shares likely would not be questioned
FCC-supervised mediation would be required prior to a complaint filing
Providers would be required to furnish specific rate information during adjudication
Unreasonable terms and conditions banned for TDM providers would be "applied as a yardstick for adjudication"
BDS providers would not be able to prohibit customers from disclosing information related to BDS services to the FCC, a prohibition that also would apply to TDM services