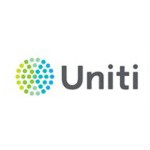 The Uniti Group acquisitions strategy continues with the company's purchase in October of Information Transport Solutions (ITS), a provider of connectivity services with an emphasis on educational clients. Uniti Group also said today that it plans to acquire fiber provider JKM Consulting, dba M2 Connections. ITS operates in Alabama and Florida, and M2 operates in Alabama.
Uniti Group is the telecom real estate investment trust that was spun out of Windstream in 2015. Uniti Group, originally known as Communications Sales & Leasing, owns much of the fiber and copper network infrastructure that underlies Windstream's network, which it leases back to Windstream. Since the spinoff, Uniti Group has been striving to diversify its holdings, in large part through acquisitions.
Uniti Group Acquisitions
The two newest Uniti Group acquisitions are both in keeping with others that the company has made. ITS's focus on the educational market is similar to that of Hunt Telecom, a company that Uniti Group acquired in 2017.
Uniti Group also has previously acquired fiber network operators in deals similar to the one with M2, including a deal with Southern Light, and another with PEG Bandwidth.
These deals were different from the one with Windstream, in that Uniti acquired these companies outright, rather than just their fiber and copper infrastructure. Initially, Uniti Group expected to do more sale/leaseback deals similar to the one with Windstream, but deals of that sort were somewhat slow to materialize until recently, when Uniti Group announced fiber deals with CableSouth and TelePacific holdings that involved leasing back a portion of the fiber acquired to the sellers.
Uniti Group also has diversified by acquiring tower companies and building network infrastructure of its own to support wholesale customers, largely for cell tower connectivity.
News of the ITS and M2 acquisitions came in a press release about Uniti Group's third quarter results today. In the release, Uniti Group noted that over 30% of ITS's total revenue is underpinned by Uniti Fiber and that percentage is expected to increase moving forward.
The M2 deal is expected to close in the first quarter of 2019.
According to executives on a conference call today about Uniti Group's third quarter results, the company will now receive 64% of its revenues from Windstream. That number has been declining and was 70% about one year ago. The company has a goal of seeing that number reduced to 50% within the next year.