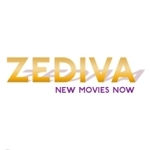 Ever heard of Zediva? You'll probably start to hear much more about the Santa Clara, CA based company which has a clever business model for OTT video. Not unlike a brick and mortar Blockbuster store, Zediva will rent you a DVD movie – they just deliver it over the Internet, rather than providing you a physical disk.
Through the Zediva service, customers watch a DVD over the Internet which is actually playing on a DVD player at a remote Zediva location. They charge $2 to rent a single title, which gives you a 14 day window to watch the movie as many times as you want. They also offer a $10 option for 10 rentals.
Zediva is trying to position themselves ahead of other OTT providers like Netflix because DVD releases are available before Netflix streaming rights, meaning you can watch a popular title through Zediva before you can stream it on Netflix. Like a normal DVD experience, you can stop and pause play, and continue watching your DVD title later, Zediva claims.
Zediva has been in beta for a while, but is now in full operation, as of March 16th (although see below for Zediva's definition of open for business). For now, the service is only available on PCs, some tablets, but can be accessed on Google TV equipped televisions. Zediva says they plan to get Apple friendly soon, meaning the iPhone and iPad version is in the works.
Zediva does have some challenges. It's not entirely clear how movie studios will react to Zediva – friend or foe? They are testing the studio's interpretation of copyright law with this approach. "Zediva doesn't need to get permission from the studios to rent out discs, since once they buy the DVD they are free to rent it out or re-sell it, thanks to the first-sale doctrine in U.S. copyright law," reports Wired Magazine. We'll soon see if the studios agree with that interpretation.
Probably more importantly though, can Zediva scale with this approach should it become popular? What happens if a million people want to rent the same DVD at the same time? I doubt they have an inventory remotely close to that number. Early indications suggest they may struggle. "Site is temporarily down. We've gotten huge attention in the press today & so much customer demand! We're so sorry," is one of their more recent tweets on their Twitter feed. A visit to their website today gives you the message, "We're sorry. Registration is temporarily full!"
Is it a sign of great demand for a new OTT kid on the block which they can translate into business success or evidence this model can't scale to be any real threatening business model to anyone? Stay tuned.