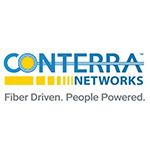 Conterra Networks, one of the largest independent fiber infrastructure services providers in the United States yesterday agreed to a transaction by which affiliates of APG Group and affiliates of Fiera Infrastructure Inc. and the company's senior management team, would acquire the remaining indirect equity interests in Conterra not already owned by Fiera Infrastructure, from affiliates of Court Square Capital Partners.
Fiera Infrastructure had acquired a significant equity interest in the company in April 2019. The transaction is expected to help further the company's growth efforts and represents the culmination of Fiera Infrastructure's plan to acquire additional equity interests.
The company had earlier expanded by acquiring Network USA, LLC and Sun America, LLC, two affiliated Louisiana-based regional fiber-optic network services businesses known as NUSA, as Telecompetitor reported.
That acquisition helped the Charlotte, NC-based company grow to its current 11,100-route mile fiber network designed to bring high-capacity customized middle and last-mile fiber and wireless services to enterprise, carrier, education, government and data center customers across 21 states in the Southeast, South Central and Western US.
"On behalf of the Conterra management team and our employees, we are excited to be partnering with APG and Fiera Infrastructure, two exceptionally well capitalized institutions with significant experience growing infrastructure businesses, said Craig Gunderson, Conterra president and CEO, in a prepared statement. "With their financial strength and support, we will accelerate our expansion plans in Tier II and Tier III markets through the rapid expansion of our fiber networks, strategic acquisitions and enhanced fiber-based solutions, while remaining fully committed to delivering an exceptional customer experience."