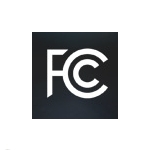 Anyone who reads Telecompetitor regularly is probably already aware of most of the information contained in a new report issued by the FCC about its rural broadband strategy. Nevertheless the report could serve as a handy reference tool for anyone wanting to confirm how many anchor institutions broadband stimulus winners have promised to serve or to check the broadband deployment promises made by various telcos as merger approval conditions.
The report also brings a rural perspective to some oft-reported data such as the percentage of households that cannot get broadband today. Nationwide that percentage is 8.4%. But for rural areas, it's 28.2%, the report states.
The new report, titled "Bringing Broadband to Rural America: Update to report on a rural broadband strategy," was created in cooperation with the U.S. Department of Agriculture as a requirement of the 2008 Farm Bill and updates a previous report issued in May 2009.
Sharon Gillett, chief of the FCC's wireline competition bureau, touted the FCC's progress in implementing rural broadband, as well as the work that still needs to be done, in a blog post about the new report. Examples of the FCC's progress, she said, include "reducing the cost of deploying broadband by streamlining access to poles and rights-of-way for wireline and wireless facilities, and improving data collection to enable better policymaking. "
Where work still needs to be done, she said is in reforming the Universal Service Fund to focus on broadband and overhauling the inter-carrier compensation system "so it will provide the right incentives for companies to invest in advanced, efficient Internet Protocol networks capable of delivering voice, data and video."
Readers also may be interested in checking out how their state ranks in terms of rural broadband deployment in a useful chart included in an appendix to the report. That chart shows Wyoming as the state with the highest percentage of rural residents (67.3%) who cannot get broadband service at speeds of at least 3 Mb/s downstream and 768 kb/s upstream, followed closely by New Mexico, where that number is 65.9%.
Perhaps not surprisingly, New Jersey is the state with the smallest number of rural residents who cannot get broadband. Just 2.8% of rural residents in that state cannot get broadband at the 3 Mb/s downstream, 768 kb/s upstream rate. But only about 6% of New Jersey residents are rural, compared to about 36% in Wyoming and about 24% in New Mexico.
The report does not touch on whether areas that cannot get broadband are more likely to be in areas served by a price cap carrier rather than a rate-of-return carrier, although the FCC has previously stated that about two-thirds of unserved areas are in areas where the incumbent is a price cap carrier.