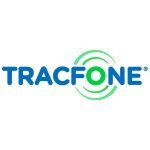 The Federal Communications Commission has proposed a fine of more than $6 million against Tracfone Wireless for apparent violations of the FCC's Lifeline program rules. Identifying Lifeline program abuse has become a focus of the FCC.
According to the FCC, Tracfone apparently claimed federal Lifeline funding for ineligible for the program that helps make communications services more affordable for low-income Americans. The Lifeline program provides a monthly discount of up to $9.25 on broadband and phone service for qualifying low-income consumers
According to the Lifeline program abuse complaint, in 2018, Tracfone apparently sought and obtained federal Lifeline support for hundreds of ineligible subscribers in Florida. The company's sales agents, who were paid on a commission basis, allegedly manipulated the eligibility information of existing subscribers to create and enroll fictitious subscriber accounts. Tracfone is one of the country's largest prepaid wireless operators.
The FCC also found that, in 2018, Tracfone apparently sought reimbursement for thousands of ineligible subscribers in Texas.  Specifically, Tracfone claimed more Lifeline support than was authorized by the Public Utility Commission of Texas, which determines the eligibility of state residents.
"Every dollar misdirected from the Lifeline program to a carrier that violates our rules is a dollar that won't go toward providing more affordable connectivity to low-income Americans," said FCC Chairman Ajit Pai, in a prepared statement. "Ensuring that this program works for those who need it most is especially important now, during the ongoing coronavirus pandemic.  We [want to] make clear that we will not sit idly by and let Lifeline carriers fabricate enrollment data to generate more sales. I'm hopeful that our new rule prohibiting carriers from paying commissions to employees or sales agents based on the number of Lifeline customers they sign up will help deter the kind of apparent fraud we've seen in this case."
Ongoing Lifeline program abuse led the FCC late last year to adopt stricter rules for the Lifeline program. Sprint's (now T-Mobile) alleged Lifeline program abuse, first reported in 2019, accounted for about 30% of Sprint's Lifeline subscriber base and almost 10% of the entire program's subscriber base, the FCC said.