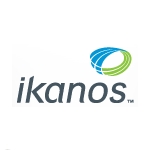 If Ikanos can translate press release copy into an affordable market ready product, the future should be bright for the Fremont, California-based chip maker. The company  announced the introduction of NodeScale Vectoring™, a VDSL technology that the company promises will deliver 100 Mb/s "fiber-to-the-home" quality throughput at 1/10th the cost of fiber.
"With NodeScale Vectoring, we believe that service providers will save billions of dollars on broadband deployments by delivering high-speed, highly reliable Internet access and premium services over their existing copper infrastructure," CEO John Quigley stated in a news release.
Employing patent-pending algorithms, compression and coding techniques that analyze "the crosstalk and interference environment in real-time," Ikanos's NodeScale Vectoring "cancels noise across an entire network node from 192 to 384 ports or more, meeting the deployment requirements of the world's leading service providers." The compensation signals produced effectively eliminates both, according to the company.
Compliant with ITU-T G.vector standard (G.993.5) the complete system includes NodeScale Vectoring compatible line cards, Vector Computation Engines and G.vector-ready customer premises equipment. Providing for dynamic spectrum management level 3 (DSM-3), it can be deployed "to increase the performance of existing VDSL nodes, as part of ADSL network upgrades and in copper plants that previously served only plain old telephone service (POTS)," Ikanos says.
"Vectoring across the entire node is the only practical approach for realizing the true benefits that G.vector can bring to a VDSL deployment. It is critical to have centralized control and visibility on all possible sources of crosstalk that can degrade the performance in a cable or binder. Approaches which cannot address all sources of crosstalk in a node, such as line card-level vectoring, will prove to have minimal measurable benefits in real world deployments," said (Franz) Liu Feng, marketing director, Fixed Network Product Line at ZTE.
The proof will be in the pudding, as the saying goes. ZTE Corp. will demonstrate the technology at the Broadband World Forum from today through Oct. 28 at the CNIT La Defense in Paris.