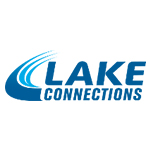 The Lake County board of supervisors recently unanimously voted for a Lake Connections sale, offering the municipal broadband network up to what they hope is the highest bidder. Lake Connections was formed seven years ago and obtained $66 million in funding to build the municipally owned broadband network serving Lake County in Minnesota.
According to a report in the Lake County News Chronicle, the sale process will "… be a highly structured, collaborative process between the county and the U.S. Department of Agriculture's Rural Utilities Service (RUS), the lender that provided the majority of the funding for the network's construction." The county promised to kick in $15 million to fund the "drops" for the FTTP network. The FCC also provided a $3.5 million grant, according to the news report.
Lake Connections offers a triple play bundle, offering broadband tiers that top out at 100 Mbps. Pricing for unbundled broadband starts at $60 per month for a 30 Mbps tier. Triple play bundles start at $140 per month.
The network is 95% complete, the Lake County News Chronicle reports, but the board of supervisors is anxious to get the network into the hands of the private sector. It appears the local government is not interested in funding the additional amount required to complete and operate the network.
There have been some difficulties in completing the network, including lawsuits involving contractors tasked with various elements of the network's construction and operation. There are currently 700 residents who have signed up for the service, but have yet to receive it, according to the news report.
"You can't understate what this has meant to residents of Lake County. This network got built and would never have been built in any other way, there was no entity that was willing to step up," commissioner Rich Sve was quoted as saying in the report.
Municipal Broadband Debate
Municipal broadband is a controversial topic, and this move could add fuel to the fire of both sides of the debate. On the one hand, the Lake County government feels strongly that this was the only way to bring advanced broadband services to their community, and apparently, would do it again if given the chance.
"I said I'd love to do it again knowing then what I know now and I would," Sve was quoted as saying. "I would definitely do it again because it was the best thing for our citizens in Lake County."
On the other hand, it also reveals the financial commitments building and operating broadband networks requires, and the risk associated with it. Some argue that local governments shouldn't take on that risk. The leadership of Lake County seems to think the private sector is better suited to finish and operate the network, probably due in large part to the financial obligations it requires.