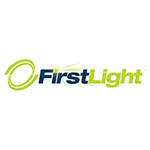 FirstLight said that it has entered into a definitive agreement to acquire "substantially all of the assets" of the Keystone Initiative for Network Based Education and Research (KINBER) in Pennsylvania. The KINBER deal is the latest example of what has been a rather aggressive FirstLight acquisition strategy.
KINBER is a research, education and community network that operates throughout the state. If the deal is completed, FirstLight will get KINBER's fiber network and related customer contracts. Financial terms were not disclosed for the deal, which is expected to close during the fourth quarter.
"This acquisition is highly complementary to our recently built Eastern Pennsylvania network, that was funded during Antin Infrastructure Partners' ownership, and is expected to have a dramatic, positive impact on FirstLight by adding 1,800 route miles of fiber to its expansive fiber network allowing tens of thousands more businesses to benefit from FirstLight's comprehensive set of services," said Kevin Genieser, a Senior Partner at Antin Infrastructure Partners and member of FirstLight's Board of Directors, in a press release about the planned FirstLight acquisition.
KINBER provides network-based connectivity and services to more than 135 organizations and programming to others, including higher education, K-12, health care, communities, libraries, public media, museums, government, nonprofit organizations and commercial organizations consistent with its mission.
Albany, NY-based FirstLight, a provider of services to enterprise and carrier customers in the northeast and mid-Atlantic regions, is growing, in large part through the FirstLight acquisition strategy, but also through its own construction initiatives: