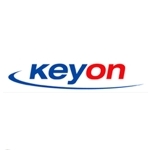 A little over a week from its last announced acquisition, KeyOn has struck again – this time in Texas. KeyOn is buying some wireless ISP assets of ERF Wireless in two Texas markets, including one close to Austin and another, Granbury, in northern Texas.
KeyOn is paying $3 million plus 100K shares of its common stock (OTCBB:KEYO), which last closed at $0.33/share, to League City, Texas based ERF Wireless. ERF operates wireless ISP networks as well as specializes in enterprise wireless solutions, with particular emphasis on the oil and gas industry.
"Any recurring WISP revenue that we forego with this sale will quickly be recovered by adding new oil and gas revenue in our Energy Broadband subsidiary at many times the operating margins," said ERF CEO Dr. H. Dean Cubley.
For KeyOn, this is their ninth acquisition of network assets and subscribers under their rural wireless roll up program, Rural UniFi in and their thirteenth acquisition overall.