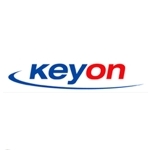 Rural wireless, satellite and VoIP service provider KeyOn is launching a rural WiMAX network in Pahrump, Nevada. The network makes use of Alvarion's BreezeMax Extreme WiMAX gear in the 3.65 GHz spectrum band where KeyOn holds a nationwide, but non-exclusive license.
With network coverage spanning more than 15,000 households in Pahrump, located 60 miles west of Las Vegas, KeyOn's wireless broadband service includes wireless data and VoIP services, which it is marketing along with its fixed wireless data and satellite video service offerings. The telecompetitor expects to enable 'nomadic' broadband wireless services with future upgrades.
"Our customers are increasingly looking for more services from us, including a bundled VoIP product and higher data rates. One of the primary goals of the 3.65 GHz band was to facilitate serving rural markets with a wider array of advanced wireless services. It is a band that has a large swath of spectrum, a favorable regulatory regime and a growing ecosystem of 4G gear," said Jonathan Snyder, Chief Executive Officer for KeyOn Communications.
KeyOn has bigger plans for the 3.65GHz spectrum and mobile broadband, planning to offer it as an overlay in many additional markets, assuming some or all of its broadband stimulus applications totaling $374 million with the Rural Utilities Service's  BIP program are approved.
"Broadening our service offering and building on existing network footprint, which includes 5 newly acquired businesses in the past 6 months, KeyOn is delighted to break new ground in advancing the potential for WiMAX deployment in this spectrum," Snyder said.