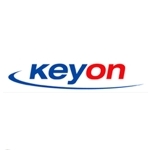 KeyOn, a Nebraska based rural broadband wireless provider, announced its latest acquisition, the wireless Internet assets of Wells Rural Electric Company (WREC) of Nevada.
The deal is the latest of several acquisitions by KeyOn, who is currently executing a rural broadband wireless roll up strategy under the auspices of their Rural UniFi program. WREC represents the eighth acquisition under the program and twelfth acquisition in total for KeyOn.
KeyOn plans to integrate existing WREC network assets and subscribers into their broadband stimulus funded Nevada rural WiMAX network, for which they received a $10.2 million stimulus award. The stimulus award, which was one of the larger wireless focused awards,  is scheduled to fund a last mile wireless network serving approximately 93,000 people, 5,522 businesses and 849 anchor institutions throughout rural Nevada.
KeyOn promises a WiMAX network that will deliver 8 Mb/s max downstream, using Alvarion equipment in the 'semi-licensed' 3.65 GHz band. They claim their current network covers over 2.8 million addressable POPS across 55K square miles in the Midwest and West. They originally applied for $374 million in broadband stimulus funding and had much bigger aspirations.