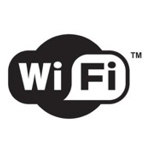 Wireless network operators continue to turn to Wi-Fi networks to carry mobile data traffic, according to the latest market research from Juniper Research. Wi-Fi offload growth will handle carry nearly 60 percent of data traffic generated by smartphones and traffic by 2019 – a nearly four-fold increase.
In terms of bits and bytes, by 2019 Wi-Fi networks will carry more than 115,000 petabytes (1015) of mobile data traffic, Juniper highlights in "Mobile Data Offload & Onload: Wi-Fi, Small Cell & Network Strategies 2015-2019."
Among the key benefits, offloading mobile data traffic to Wi-Fi networks helps carriers address spotty network coverage. It also affords them a platform for launching new services, such as VoWi-Fi (voice over Wi-Fi), as well as foster greater use of existing 3G/4G services.
Offloading mobile data traffic to Wi-Fi networks also presents significant challenges to wireless network operators, however, Juniper points out. Among them are effectively deploying Wi-Fi networks and realizing sufficently high returns on investment (ROI).
"Operators need to deploy own Wi-Fi zones in problematic areas or partner with Wi-Fi hotspot operators and aggregators such as iPass and Boingo", Juniper research author Nitin Bhas elaborates in a press release.
One rising trend is wireless network operators converting residential customers to community hotspot providers. There were nearly 40 million community Wi-Fi hotspots active in 2014, according to iPass, Juniper notes. That's expected to more than double to reach nearly 90 million this year.
Other highlights from Juniper's "Wi-Fi Calling Operators" white paper include:
Global mobile data traffic generated from devices including smartphones, featurephones and tablets forecast to exceed 197,000PB in 2019;
Juniper estimates global smartphone data consumption to be nearly twice the amount of tablet traffic in 2015;
Developing markets such as the Indian Subcontinent are forecast to witness higher growth rates and increased market share of the total mobile data traffic over the next 5 years; with operators in India already witnessing close to 100% y-o-y growth in data usage;
North America and West Europe will together account for over 50% of the global mobile data being offloaded in 2019.