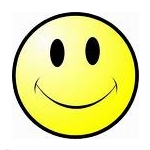 Separated as they are in age, both Pre-Boomer and Generation Y customers are significantly more satisfied with their home telephone service than other age cohorts, according to a J.D. Power and Associates study aimed at measuring customer satisfaction with local and long distance telephone service. The reasons for their greater satisfaction differ, however.
In measuring customer satisfaction across four regions, J.D. Power examined five factors that ranked in order of importance spanned: performance and reliability; cost of service; billing; offerings and promotions; and customer service.
On a 1,000-point scale, Pre-Boomers' satisfaction with their home phone service added up to a score of 709, while that for Gen Y respondents totaled 690. The overall average score for customer satisfaction summed to 682. Gen X customer satisfaction tallied to 667, while that of Baby Boomers totaled 678.
When it comes to the reasons why customers are satisfied, reliability was the key factor for Pre-Boomers. Gen Y customers are satisfied because they can bundle home phone and other services, such as cell phone service and high-speed Internet access, according to J.D. Power's findings.
Cable Companies Rule for Phone Customer Satisfaction
Following is J.D. Power's regional service provider rankings for residential home telephone service customer satisfaction:
East Region: Optimum Voice ranked highest with a score of 706, performing particularly well in cost of service; billing; and offerings and promotions. Verizon followed with a score of 692.
South Region: Bright House Networks ranked highest for the seventh consecutive year with a 728 score, performing well in all five factors. Verizon (704) ranked second regionally and Cox Communications (695) third.
North Central Region: WideOpenWest (WOW!) ranked highest for the sixth consecutive year with a 732 score, performing well in all five factors. Cincinnati Bell followed with 698, and AT&T ranked third with 680.
West Region: Cox Communications ranked highest for a 10th consecutive year with a score of 704, performing well across all five factors. XFINITY (689) and Verizon (683) followed.
It shouldn't go unnoticed that cable companies rank the highest in satisfaction for phone service, a trend that has been present for some time now.
Phone Service Churn Factors
In conducting the study, J.D. Power researchers also found that while Pre-Boomers are unlikely to shop around for a better deal from another provider, nearly ¼ of Gen Y customers are likely to do so. "Pre-Boomers tend to take an 'if it's working, why switch' approach to their telephone service, while Gen Y customers are not afraid to switch and will consider a provider offering a less expensive alternative," commented Frank Perazzini, director of telecommunications at J.D. Power and Associates.
Slightly more than 1/5 (22%) OF Gen Y customers said they "definitely will" or "probably will" switch phone service providers. That compares to 11% of Pre-Boomers. Among those Gen Y customers who said they were willing to switch providers, 72% said they're willing to do so for a better price compared with 60% of Pre-Boomers.
Some 57% of Gen Y customers said it was "extremely easy" or "somewhat easy" to switch phone service providers. Some 51% of Pre-Boomers said so.
Though Gen Y home phone customers have a high propensity to switch providers, they also offer service providers a growth opportunity, J.D. Power noted, provided they remain satisfied, that is. Forty-one percent of Gen Y customers said they would additional products from their service provider as compared to 31% of Gen X customers, 25% of Baby Boomers and 21% of Pre-Boomers.
Importance of Bundled Services
"The market for home telephone service is reaching a saturation point, so providers are working very hard to keep their current customers," said Perazzini. "Phone providers will certainly be challenged to keep Gen Y customers, as few consider home telephone service part of their ideal telecom bundle, which includes wireless services and faster broadband services."
Pursuing investigation of prospective growth opportunities for home phone service providers among different age groups, J.D. Power found:
A higher percentage of Gen Y customers (12%) are interested in bundling home security services with their telephone service than are customers in the Gen X (11%), Baby Boomers (9%) and Pre-Boomer (7%) generational groups.
Pre-Boomers have a notably higher propensity to use automatic banking deduction to pay their bills (21%) than customers in all other generational groups (14%). Gen Y customers more often opt to pay via their provider's website (26%), which they find ideal to monitor their phone usage and view new product offerings.
More than one in five (21%) Gen Y customers use online video chat, compared with customers in the other generational groups: Gen X (13%); Baby Boomers (9%); and Pre-Boomers (7%).