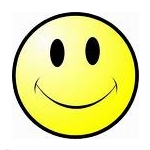 Wireless customers subscribing to data-sharing service plans are more satisfied with their carrier's customer care service than those subscribing to more traditional service and data plans, according to results of a survey conducted by J.D. Power and Associates.
Overall satisfaction scores for full-service customers subscribing to mobile share data plans totaled 778 out of a possible 1,000 compared with 750 for those subscribing to more traditional service and data plans, according to J.D. Power's "2013 U.S. Wireless Customer Care Full-Service Performance Study – Vol. 1" and "2013 Wireless Customer Care Non-Contract Performance Study – Vol. 1," both of which were released Feb. 7.
Verizon Wireless topped the ranks of full-service wireless service providers in customer care satisfaction for the fourth consecutive year with an overall score of 766. The telecompetitor scored particularly high when it came to telephone contacts originating in the automatic response system (ARS) channel that are transferred to a live customer service representative (CSR), as well as in telephone calls made directly to a CSR.
MetroPCS took top honors in J.D. Power's overall wireless customer care satisfaction among non-contract carriers with an overall score of 733, scoring particularly well in in telephone calls made directly to a CSR.
Customer care satisfaction among mobile share plan subscribers was higher across most of the customer contact channels included in the survey. The biggest gap between the two types of service plan categories and subscribers was in the customer service representative-only channel – 826 vs. 771 respectively, J.D. Power found.
More specifically, customer satisfaction scores for service representative knowledge among mobile share plan subscribers totaled 8.3 on a 10-point scale as compared to 7.3 for non-share plan subscribers. Scores for timeliness of resolving issues tallied to 8.1 vs. 7.3, respectively, the two areas J.D. Power analysts say "drive higher satisfaction performance among share data plan customers."
"The higher levels of satisfaction with shared data plans are partially due to the profile of its customers, particularly the early adopters who changed service offerings once the mobile data share plans were offered," Kirk Parsons, senior director of wireless services, commented.
"For example, not only are customers with shared data plans more loyal than those without a shared data plan, but they also have a more positive perception of their carrier, in addition to spending approximately $30 more per household overall."
In addition, full-service customers with mobile data sharing plans have contacted their wireless carriers more often than non-data sharing plan subscribers – 51% as compared to 42%. They also spent an average nearly one minute more on hold waiting to speak with a service representative – 5.8 minutes as compared to 5 minutes in total, respectively.
The latter result isn't surprising, according to J.D. Power analysts. "It's not unexpected that customers who change or upgrade to these new mobile data share plans would initially be more likely to contact their carrier with questions or problems, particularly concerning how these service plans may potentially alter usage habits," Parsons elaborated.