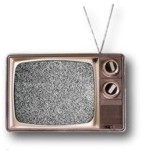 Japan's National Institute of Information and Communications Technology (NICT) and Hitachi Kokusai Electric are claiming a "historic breakthrough" in long-range broadband communications using TV white spaces.
In a release issued at midnight eastern time, the organizations said they had completed a field trial that used a base station conforming to the IEEE 802.22 standard in combination with customer premises equipment conforming to the IEEE 802.11af standard to support data rates of 5.2 Mbps downstream and 4.5 Mbps upstream over a distance of 12.7 kilometers.
Both the 802.22 and the 802.11af standards are for equipment operating in vacant TV broadcast spectrum known as TV white spaces. The 802.22 standard is designed for point-to-point or point-to-multipoint communications over long distances without requiring line of sight, while the 802.11af standard is designed as an alternative to Wi-Fi to support nomadic use of TV white spaces for broadband.
When the 802.22 standard was finalized, technology developers talked about data rates as great as 22 Mbps per TV channel over distances as great as 100 kilometers. But as the chair of the committee that developed the standard told Telecompetitor recently, that performance level could only be achieved in ideal conditions. A more realistic 802.22 range estimate, he said, is about 10 kilometers, unless the base station is mounted on top of a hill – and he said the 22 Mbps data rate is only achievable at short distances from the base station. The results that NICT and Hitachi saw in their trial are in line with the more real-world estimates and with the experiences of rural Internet providers who have deployed pre-standard versions of 802.22 to support broadband wireless service.
The 802.11af standard has not yet been finalized but a Google executive said at a recent FCC conference that it should provide 2.5 times better range and a six-fold increase in capacity compared to traditional Wi-Fi. It also should be better at penetrating walls and other obstructions.
In the U.S. there has been considerable debate about how much TV broadcast spectrum should be made available for 802.11af. Michael Calabrese of the New America Foundation has argued that when the FCC creates a band plan for the upcoming 600 MHz auction of TV broadcast spectrum, it should make at least 30 MHz of spectrum available on an unlicensed basis to support 802.11af and the gigbit WiFi standard 802.11ac.
That's equivalent to at least five U.S. TV channels and is likely to be a tough sell considering that the government wants to maximize the revenues it will collect from licensing relinquished TV broadcast spectrum to wireless carriers.
NICT and Hitachi Kokusai did not immediately respond to an inquiry from Telecompetitor asking how many TV channels were used in the demo to support 802.11af.
The organizations did note in their press release, however, that they have developed an enhancement to the 802.22 standard that uses two discontinuous TV channels to support throughput of 15.5 Mbps downstream and 9 Mbps upstream over a distance of 6.3 km.
As part of the trial, NICT and Hitachi Kokusai also constructed a backbone network by deploying 802.22 in a multi-hop configuration. They demonstrated applications such as video calling and monitoring of roads – two applications that could be useful in areas that lack landline broadband.
"These achievements show feasibility of broadband services in rural areas and supporting communications in case of disasters," the companies said in their release.