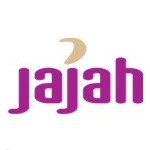 We all knew this was coming – phone calls in Facebook, and JAJAH is the first out of the gate with Facebook Call. The calling app was released in beta this week and allows friends to call each other within Facebook, for, you guessed it, free.
The call is set up similar to a chat session in Facebook. The caller initiates a call on their Android phone (iPhone coming soon) through Facebook using the JAJAH app. The called party accepts the call request in Facebook chat (they don't need the JAJAH app), and a voice connection is created in their browser.
JAJAH markets this calling app beyond Facebook – in much the same way Skype markets a calling app on various platforms. Facebook is an intriguing platform for voice calling, given its pervasive penetration. As a result, there all kinds of experiments happening regarding communications and entertainment apps. It's too early to tell whether any of these experiments will amount to anything, but expect to see ramped up experimentation and probably a winner or two to emerge.