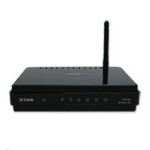 Manufacturers' efforts to improve the performance of wireless routers and make them easier to use appear to be successful, according to new market research about wireless router satisfaction from J.D. Power. Wireless router customer satisfaction rose across all 10 factors – a total 24 index points to 847 on a 1,000-point index scale.
Customer satisfaction rose most – 30 index points – for ease of use, which includes the installation process, J.D. Power highlights. The score for the ease with which users are able to restore service rose 27, from 827 a year ago to 854.
Key to performance improvements, satisfaction with service reliability rose 24 index points, satisfaction with Wi-Fi signal rose 26 points and download/upload speeds rose 25, according to a J.D. Power press release.
Wireless Router Satisfaction
Other key takeaways include:
Overall satisfaction among customers who say they "definitely will" or "probably will" purchase the same wireless router brand they currently own is 241 points higher than among those who say they "definitely will not" or "probably will not" repurchase the same brand in the future (615 vs. 856, respectively).
Fewer than two in 10 (16%) customers experience problems with their wireless router. The most frequently experienced problems reported include frequency of resetting the router (42%); slow internet speeds (38%); initially connecting to the internet (31%); limited Wi-Fi range (26%); installation process (31%); and slow upload/download speeds (21%).
The percentage of customers who access the internet via a wireless router in their home varies by type of device. Most customers use a wireless router to connect their laptop (82%), followed by smartphone (80%); tablet (71%); desktop (55%); gaming console (53%); printer (50%); smart TV (47%); and streaming device/media player such as Chromecast or Roku (42%).
Price is the primary reason for choosing a wireless router brand (45%), followed by range of signal strength (41%), brand reputation (37%) and ease of use (34%).
The average price paid for a wireless router is $124—an increase of $16 from 2015.
Commenting on this year's study, J.D. Power senior director, telecom, media and technology practice leader Kirk Parsons said: "What's critical to customers is the ability to easily establish a reliable online connection through their wireless router regardless of the type or number of wireless devices they are using, smartphone, laptop, smart TV or other wireless device.
"Router manufacturers providing a product that's intuitive to set up and operate and that functions with few connection interruptions are well positioned to increase satisfaction, customer loyalty and repurchase intention."
Image courtesy of flickr user Sean MacEntee.