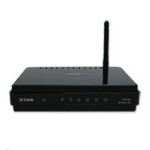 Customers are less satisfied with their wireless routers than they were a year ago, according to J.D. Power. Wireless router satisfaction fell to 833 on a 1,000-point scale in 2017 compared to 847 in the 2016 report.
Satisfaction fell in all 10 factors measured in the study, researchers noted in a  press release. The largest decline was in customer service (down 26 points on a 1,000-point scale). Less than one-half (46 percent) of customers report their wireless router manufacturer has exceptional customer support, down from 50 percent in 2016.
Wireless Router Satisfaction
"As wireless device technology continues its rapid growth, consumers need to be able to rely on their wireless router when accessing the internet," said Peter Cunningham, J.D. Power lead for the technology, media, and telecommunications practice, in a prepared statement. "What's most important to customers is the ability to easily establish a reliable online connection through their wireless router regardless of the type or number of wireless devices they are using. Router manufacturers providing a reliable product that's intuitive to set up and operate and that has a large range of signal strength can increase levels of satisfaction as well as customer advocacy and loyalty."
Among the report's other findings:
Satisfied customers are loyal: Overall satisfaction among customers who say they "definitely will" or "probably will" purchase the same wireless router brand they currently own is 228 points higher than among those who say they "definitely will not" or "probably will not" repurchase the same brand in the future (841 vs. 613, respectively).
Price is impactful: Price is the primary reason for choosing a wireless router brand (42 percent), followed by range of signal strength (35 percent); past experience with product/brand (31 percent); brand reputation (29 percent); speed of downloads/uploads (27 percent); and ease of use (27 percent)—e.g., simple to understand and connect to the internet.
Wireless router problems are infrequent: Fewer than 2 in 10 (16 percent) customers experience problems with their wireless router. The most frequently experienced problems reported include frequency of resetting router (38 percent); slow internet speeds (36 percent); initially connecting to the internet (36 percent); set-up/installation process (19 percent); slow speed of downloads/uploads (19 percent); limited Wi-Fi range (18 percent) and not working properly (18 percent).
Smartphones are most connected: The percentage of customers who access the internet via a wireless router in their home varies by device. Most customers use a wireless router to connect their smartphone (83 percent), followed by laptop (81 percent), tablet (68 percent), desktop (55 percent), printer (53 percent), smart TV (53 percent) and streaming device/media player, such as Chromecast or Roku (48 percent).