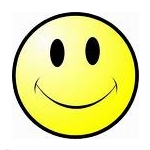 It might not come as a surprise, but wireless  service providers can reduce customer churn and foster loyalty by minimizing dropped calls, slow Internet service speed and delayed text notifications, according to the J.D. Power ¨2015 U.S. Wireless Network Quality Performance Study – Volume 2.¨
Wireless customer loyalty is much higher among those who haven't had as many problems with their service provider, J.D. Power highlights in a press release. The consumer research company's latest report revealed that nearly 4 in 10 wireless customers with an overall customer satisfaction score of 9 problems per 100 network connections (PP100) said they definitely wouldn't switch carriers in the near future.
Loyalty drops substantially when PP100 reaches or exceeds 10. Just 2 of 10 survey respondents in that group said they would definitely not switch wireless carriers in the near future. J.D. Power uses a 1,000-point scale and ten relevant variables to come up with a weighted average wireless customer satisfaction score.
The difference in customer satisfaction scores for those who said they probably would and probably wouldn't switch carriers was greatest among owners of mobile broadband devices such as an air card or hotspot (40 PP100 vs. 21 PP100), J.D. Power noted.
Wireless Customer Satisfaction Study
Among wireless service providers, Verizon Wireless came out on top across all six regions. Verizon Wireless's problem scores for call quality, messaging quality and data quality, were particularly low as compared to those of its peers.
Other key report takeaways include:
Overall wireless network quality problem incidence is 12 PP100 in 2015 Vol. 2 vs. 13 PP100 in Vol. 1.
On average, wireless customers experience the highest number of data quality problems when using a mobile broadband device such as an air card or hotspot (30 PP100), followed by tablet (17 PP100) and phone (11 PP100).
While 17 percent of wireless customers have a tablet with a data plan from their wireless carrier, 10 percent have a mobile broadband device, such as an air card or hotspot.
When examining types of data problems, email connection errors occur more frequently on tablets than phones (9 PP100 vs. 6 PP100, respectively). In contrast, issues related to slow mobile Web connections are more likely to occur on phones (16 PP100) and mobile broadband devices (16 PP100) than tablets (13 PP100).
Overall network quality is highest in the Mid-Atlantic and North Central regions (11 PP100 each), followed by the Southeast, Southwest, and West regions (12 PP100 each) and the Northeast region (13 PP100).
Commenting on the survey results, J.D. Power senior director and technology, media & telecom practice leader Kirk Parsons said: "Enhancing network performance to ensure customers consistently experience a high-quality connection—especially when using Internet-based services—can substantially improve loyalty for wireless carriers.
"This can be accomplished by deploying the latest technology to improve bandwidth efficiency, data connection speeds and reliability. To retain customers, it is essential for carriers to proactively expand and upgrade networks to align with the latest generation of services and devices, particularly those that rely on data speed and consistent connections, such as broadband devices.