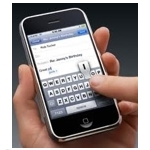 Wireless customers who've signed up for new tiered service offerings are considerably less satisfied with their carrier's customer care than those with unlimited plans, according to a new J.D. Power and Associates report.
Overall satisfaction totaled 748 on a 1,000-point scale among full-service wireless customers currently subscribed to tiered data plans. That compares to a score of 775 among those who subscribe to more traditional unlimited wireless data plans, according to Volume 2 of J.D. Power's 2012 U.S. Wireless Customer Care Full-Service Performance Study and Volume 2 of its 2012 U.S. Wireless Customer Care Non-Contract Performance Study.
With an overall score of 771, Verizon Wireless ranked highest in wireless customer care performance among full-service carriers, performing particularly well in phone contacts that originate in the automatic response system (ARS) channel and are then transferred to a live customer service representative (CSR), as well as in phone calls made directly to a CSR, according to report results.
Among non-contract service carriers, Virgin Mobile ranked highest in overall customer care satisfaction with an overall score of 750. Virgin Mobile performed "particularly well in phone contacts that originate in the ARS channel and are then transferred to a live service representative, and in phone calls made directly to a CSR."
Published semi-annually, the J.D. Power studies provide detailed insight and customer care performance ratings across three contact channels: telephone, walk-in (retail store), and online. They measure satisfaction and processing issues for each, such as the efficiency of problem resolution processes and the duration of hold times, J.D. Power explains in its press release.
J.D. Power analysts attribute the lower customer satisfaction for customer care for newer tiered services to how customers "are handled from an operational perspective." Besides contacting their wireless carriers more frequently over the past six months than their unlimited plan counterparts, tiered data plan subscribers– 49% vs. 46% respectively– they also spend an average 1 minute more on hold waiting to speak with a carrier service rep.
Resolution of service calls for tiered wireless data plan subscribers is also lower, 63% vs. 68%, J.D. Power found. The complexity of tiered plans is partly to blame, particularly as it relates specifically to incorrect billing charges, or what customers believe are incorrect charges for usage, J.D. Power's analysts noted.
"It's not unexpected that customers who change or upgrade to new service plans would initially be more likely to contact their carrier with questions or problems, particularly with how these service plans may potentially alter usage habits," commented Kirk Parsons, senior director of wireless services at J.D. Power and Associates. "What is important to understand is that with any major service change, the need for simplicity is paramount.
"Additional investment is also needed in support services to not only handle the increase in customer interactions, but also to provide service representatives with the necessary training and information across all contact channels in order to offer a timely and superior service experience."
J.D. Power analysis also found the following key wireless customer care patterns:
Four in 10 full-service wireless customers who resolved their issue via the online channel say they used their carrier's online chat function for customer service, an increase of four percentage points from the 2011 Vol. 2 study. In addition, satisfaction is higher among customers who use the online chat function (767) than among those who research information on their carrier's website (730); email their carrier directly (723); or utilize online user forums (707).
Satisfaction averages 234 points higher among non-contract customers whose issues are resolved on the first contact, compared with among those whose issues require multiple contacts (799 vs. 565, respectively).
Approximately two-thirds (67%) of full-service customers with a recent customer service issue indicate using a mobile application, such as an account management link on their smartphone, to contact/monitor their carrier regarding service issues. Overall satisfaction is 42 index points higher among full-service customers who use their carrier's management app than among those who do not.