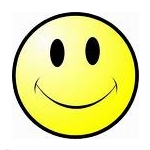 Wireless carriers are getting better at providing customer care and service via self-service online and automated response systems (ARS), boosting wireless satisfaction, according to the latest market research from J.D. Power.
Wireless carrier customer satisfaction with self-service customer care channels reached an all-time high, the consumer research provider found in two semi-annual reports released February 4: the J.D. Power 2016 U.S. Wireless Customer Care Full-Service Performance Study – Volume 1 and the J.D. Power 2016 U.S. Wireless Customer Care Non-Contract Performance Study – Volume 1.
T-Mobile ranked highest among full-service wireless carriers in overall wireless satisfaction with a score of 802 on a 1,000-point scale. Customers scores were particularly high when it came to T-Mobile's ARS and customer service representative (CSR) service channels. Virgin Mobile ranked highest among non-contract wireless carriers with an overall score of 770.
Wireless Satisfaction
J.D. Power's reports also cover wireless carrier customer satisfaction via other customer service channels: phone (via representatives or automated), and retail outlet walk-in. Online customer service includes website, online chat and social media. Customer service for each is scored and ranked individually and in aggregate on a weighted 1,000-point scale based on criteria such as the efficiency of problem resolution and duration of hold times.
J.D. Power found that nearly half (49%) of full service wireless carrier customers had walk-in service contact over the three-month period covered as compared to 43% who had contact via ARS followed by CSR contact. Forty-two percent had an online contact, and 24% an ARS-only contact.
Satisfaction in the ARS-only category rose 31 index points while satisfaction in the online contact category rose 19 index points compared to 2015's survey results.
In contrast, the change in satisfaction was lower for interaction involving a representative: up 10 index points for walk-in and ARS, and down 1 index point for CSR.
"Given the number of dedicated contact channels available, the self-service-enabled channels such as online and ARS generated the largest increases in overall satisfaction, compared with the Full-Service Vol. 2 Study in 2015, just six months ago," elaborated Kirk Parsons, J.D. Power senior director and technology, media & telecom practice leader.
"One of the main influences contributing to satisfaction gains in self-service-enabled channels is the growth in the percentage of Millennial customers, who have a relatively high propensity to use these channels."
Growing Impact of Millennials
Millennials' satisfaction with online channels was a whopping 78 index points higher than that for Baby Boomers. The gap between generations was 36 index points for ARS-only channels.
More than 4 in 10 (43%) of wireless carrier customers using online channels were Millennials. That compares to 40% in the second half of 2015. Millennials represented 49% of customers using the ARS channel, up 5 percentage points. The percentage of Baby Boomers dropped in both channels: down 1 percent for online channels and 2 points for the ARS channel.
"As customer care usage patterns continue to change with Millennials, it's important for wireless providers to meet or exceed the service expectations of this growing and key demographic segment, which can lead to increased satisfaction and future loyalty," Parsons commented.
Other key findings include:
Wireless Care Satisfaction Improves: Overall satisfaction among wireless full-service customers is 788—an improvement of 7 points from the 2015 Full-Service Study—Vol 2. Among non-contract wireless customers (738), a full 13-point gain has occurred from the 2015 Non-Contract Study—Vol 2.
Millennials Heavy Users of Customer Service: Overall, Millennials are relatively heavy users of customer service. During the previous three months, 43% of Millennials have had a customer service contact, compared with just 24% of Boomers.
Millennials' First-Contact Resolution: The first-contact resolution rate is lower among Millennials (54%) across all four care channels than among Boomers (62%).
High Rate of Billing Issues for Millennials: In all care channels, Millennials have an elevated rate of billing-related problems or questions. For example, among customers who visit their carrier's store with a problem, 19% of Millennials cite "incorrect bill amount" as a reason for the visit, compared with just 8% of Boomers. Similarly, 16% of Millennials cite "charged for calls not made or services/products I do not have" as a reason for the visit, compared with just 2% of Boomers.