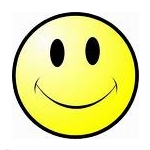 Smartphones are emerging as the centerpiece of wireless social media, with the seamless connectivity offered by mobile social networking applications such as Twitter and Facebook playing a critical role in overall smartphone satisfaction, according to two reports from J.D. Power and Associates.
Regular users of mobile social media and gaming channels and apps are more satisfied with their devices and spend more per month for wireless service than those who don't, according to J.D. Power's "2012 U.S. Wireless Smartphone Customer Satisfaction Survey — Volume 2" and "2012 U.S. Wireless Traditional Mobile Phone Satisfaction Study – Volume 2," both of which were released Sept. 6.
Sixty-seven percent of smartphone customers responding to J.D. Power's surveys reported having downloaded social networking apps and spending more than 100 minutes per week using them. Overall smartphone satisfaction in this group totaled 810 on a 1,000-point scale, 55 points above smartphone customers who said they hadn't used mobile social networking apps.
In addition, 69% of smartphone customers indicated they have downloaded gaming applications and spend an average 81 minutes per week playing games. Satisfaction among this group is 61% higher than among those who reported not having used mobile gaming apps.
Moreover, J.D. Power researchers found that customers who use gaming applications on average spend $13 more per month for their wireless service than those who don't. Similarly, those who reported using mobile social media apps spend an average of $12 per month more on wireless service than smartphone users who don't.
"As the capabilities of wireless phones and their applications continue to expand, allowing customers to more often use their device, handset manufacturers have an opportunity to shape the customer experience and impact satisfaction with better application integration and social networking options," commented Uma Jha, senior director of mobile devices at J.D. Power and Associates.
Apple ranked highest in customer satisfaction for the eighth consecutive J.D. Power study period, scoring 849 and "performing well in all factors, particularly in physical design and ease of operation." HTC ranked second with a score of 790.
J.D. Power's two latest studies also found the following key wireless handset usage patterns and purchase trends:
The cost of a traditional wireless mobile phone averages $56, compared with an average of $66 in 2011. The decline is primarily due to discounts provided by handset providers and wireless service carriers to incentivize sales. Currently, 44 percent of customers report having received a free mobile phone when subscribing to a wireless service.
Features have become less of a differentiator in the smartphone selection processes due to an influx of competitive offerings from newer manufacturers. Nearly one-half (47%) of customers this year indicate they chose their smartphone primarily because of particular features, such as a camera, the operating system, or social media integration or gaming capabilities, compared with 57 percent just one year ago.
Nearly one-fifth (19%) of customers this year primarily chose their smartphone based on price, compared with 14 percent a year ago. This may be driven by offers of free or heavily discounted devices from wireless carriers, as 22 percent of customers indicate their smartphone was free, an increase from 18 percent a year ago.
Nearly two in 10 current smartphone owners report experiencing a software or device malfunction. Malfunctions have a significant impact on overall satisfaction, with a gap of 90 points between customers who experience software malfunctions and those who do not (799 vs. 709, respectively). Additionally, satisfaction among customers who indicate their device's software crashes at least once a week averages 663.