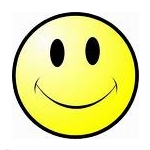 Mobile subscribers' satisfaction with large-screen (5¨-plus) smartphones has improved as they have bought more of them, according to highlights from the second installment of the J.D. Power 2015 U.S. Wireless Smartphone Satisfaction Study. Overall satisfaction with large-screen smartphones, moreover, is typically higher than it is for small-screen (4¨ or less) smartphones.
Smartphone Satisfaction
The gap in customer satisfaction with large as opposed to small-screen smartphones widened to 40 points (856 vs. 816), up from 32 in Volume 1 of J.D. Power's 2015 wireless customer satisfaction study, according to a press release. Performance, features and physical design factors were the criteria where the satisfaction gap was widest.
At the same time customers are paying more for large-screen smartphones, J.D. Power found. The average price paid for a smartphone (excluding free phones) rose to $287 in the second installment of the 2015 survey as compared to $239 in the first.
"Satisfaction is clearly higher among owners of larger smartphones, based on a number of reasons surrounding the physical display size and latest technology capabilities," commented Kirk Parsons, senior director and technology, media & telecom practice leader at J.D. Power.
"It's important for the wireless providers that offer these devices to realize that spending on new service rises when subscribers upgrade smartphones. Also, when customers are more satisfied with their smartphone selection, OEMs and carriers can benefit through increased customer loyalty and repurchase intent."
Other key report takeaways include:
Among smartphone manufacturers, Apple ranks highest in overall satisfaction across all four tier 1 carriers, including AT&T (840), Sprint (848), T-Mobile (847) and Verizon Wireless (835). Samsung follows closely among customers of AT&T (839), Sprint (845) and Verizon Wireless (831), while HTC ranks second among T-Mobile customers (845);
The share of customers who own smartphone devices they purchased through an equipment installment plan (EIP) has increased in 2015 Vol. 2 from 2015 Vol. 1 (20% vs. 16%, respectively);
On average, owners of larger smartphones spend 1.5 hours more per week using their device for such everyday activities as browsing, emailing and listening to/viewing content in comparison with owners of smaller smartphones;
Nearly one-third (31%) of customers select their phone based on its features, followed by price at 22 percent; operating system at 17 percent; and style/design at 15 percent. Satisfaction is highest among customers who choose their phone based on operating system (864), with 79 percent of these customers saying they "strongly agree" or "somewhat agree" that they feel loyal to the smartphone brand.
Feature Phone Satisfaction
J.D. Power also released its 2015 U.S. Wireless Traditional Mobile Phone Satisfaction Study on October 15. Highlights from this report include:
Among traditional mobile phone manufacturers, LG, Motorola and Pantech tie for the highest rank position across tier 1 carriers, with a score of 716 each. Samsung follows with a score of 714;
Overall satisfaction with traditional phones averages 712 in 2015, a 22-point drop from 2014. Satisfaction with traditional phones is declining as the gap widens between the capabilities of smartphones vs. traditional phones;
Excluding free phones, the average price of a traditional phone is $57, a slight decline from $59 in 2014. A relatively high proportion of traditional phone customers receive their phones free (40%), while relatively few of these customers purchase phones through equipment installment plans, compared with smartphone customers (10% vs. 20%, respectively);
Among customers who are highly satisfied with their device's ease of operation (providing a rating of 9 or 10 on a 10-point scale), 83 percent say they "definitely will" or "probably will" purchase another phone from the same OEM in the future. In comparison, only 44 percent of customers who are much less satisfied with their ease of operation experience (ratings of 1 to 5) say they "definitely will" or "probably will" purchase again from the same OEM.