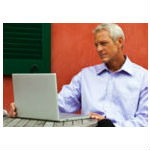 J.D. Power and Associates dealt a blow to DSL technology this week, releasing new research showing that consumers using DSL for Internet connectivity face reliability issues and worse-than-expected network speed.
The findings came to light in this year's J.D. Power and Associates U.S. Residential Internet Service Provider Satisfaction Study, which measured consumer satisfaction with DSL at 650 on a 1,000-point scale. In comparison, cable broadband customers had an average score of 672 and fiber-to-the-home customers had an average score of 725.
"As customers continue to add Internet-connected products such as tablet computers and as the demand for streaming video content increases, their expectations for stability and network speed will rise," said Frank Perazzini, director of telecommunications at J.D. Power and Associates in an announcement of this year's ISP satisfaction results. "DSL connections aren't meeting the need for speed, as 21% of customers using this technology indicate their network speed is worse than expected."
Other negative findings about DSL in the report include:
DSL's market share declined from 30% to 25% over the past year
Among customers who have switched their ISP in the past year, 40% were DSL customers. Of those former DSL customers, 93% chose either a cable or FTTH provider.
DSL customers have experienced an average of 2.5 outages in the past three months, compared with 2 outages for cable broadband customers and 1.4 outages for customers served over FTTH
Nearly one quarter (24%) of DSL customers intend to switch providers
Among DSL customers whose network speed expectations are not being met, switching intention increases to 43%
Yet despite J.D. Power's negative findings about DSL, researchers also found that AT&T — which relies on DSL for broadband connectivity — was the highest ranking ISP in the Eastern region. AT&T beat out seven other ISPs for that title, including telcos such as Verizon and Frontier, as well as cable companies such as Time Warner and Cox.
Cable companies came out on top in the other three regions that J.D. Power studied, however. Bright House Networks was the top-ranked ISP for the Southern region, while Wide Open West gained the top spot in the North Central region and Cox earned top honors in the West.
The J.D. Power research was based on responses from 20,750 customers nationwide, with scores calculated for a total of 17 ISPs, including Tier 1 and Tier 2 telcos as well as Tier 1 and 2 cable companies.
Tier 3 ISPs were not represented in the study, perhaps because the numbers of respondents naming some of these smaller service providers were too small to be statistically significant. If these smaller companies had been included, though, the results might have been a bit different.
Tier 3 telcos use a combination of DSL and FTTH to deliver broadband and are known for providing excellent customer service because of their strong focus on their local communities. Accordingly, the omission of these companies may have made DSL look worse than it would have had these smaller companies been included.
And before we condemn DSL to an ongoing downward slide, it's worth noting that the technology seems to be undergoing a bit of a renaissance. Telcos can't justify spending the money to install FTTH everywhere and some industry observers believe FTTH already has been deployed to most of the markets that can support it. As a result, the telecom industry has been working to devise some creative ways of squeezing more bandwidth out of DSL.
It will be interesting to see if these new developments in DSL might help reverse some of the negative trends that J.D. Power found this year by the time next year's ISP satisfaction study is conducted.