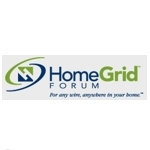 The United Nations International Telecommunications Union approved all three components–- the Data Link Layer (G.9961), Physical Layer (G.9960) and coexistence protocol (G.9972) –- of the Home Grid Forum's G.hn home networking standard. G.hn promises consumers  so-called "everywire" connectivity–the ability to connect and share content of all types over any type of wiring in their homes, be it coaxial cable, power line or phone line, the Beaverton, Oregon-based non-profit trade group announced today.
All 191 members of ITU in record time voted in favor of endorsing the standard. The approval opens the door for consumer electronics manufacturers to bring to market, and consumers to put to use, low power devices that can link home data, voice, video, home automation, security and smart grid devices and services.
"In an industry cluttered with a host of incompatible technologies, we congratulate the ITU-T for championing one standard that truly delivers anywire connectivity and next-generation performance," said Matt Theall, president of HomeGrid Forum and technology strategist at Intel Corporation.
"G.hn is the only technology platform that supports every wire in the home. We believe that consumer electronics manufacturers, PC companies, and service providers–and every group that works within these markets–will benefit from the commercial availability of this technology as it rolls out later this year."