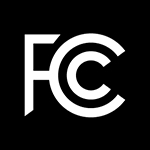 As anticipated, the FCC voted today to increase the high-cost USF budget for carriers selecting support based on the alternative Connect America Fund (A-CAM) cost model and for those remaining on the traditional high-cost program. In addition, the commission will make a new offer of A-CAM support to rural carriers not currently receiving funding on that basis and will conduct an auction to determine support levels where a competitor offers broadband service throughout 95% or more of an area served by a rural rate-of-return carrier.
The actions came in the form of a report and order adopted at today's monthly FCC meeting.
High-Cost USF Budget
Additional support for carriers receiving high-cost USF support based on the A-CAM model could be as high as $67 million annually, according to an FCC press release. The exact amount depends on how many carriers agree to accept the funding in exchange for meeting more aggressive build-out targets. Those targets are based on deploying speeds of 25/3 Mbps to all locations that are fully funded through the cost model.
Previously only carriers that had not deployed service at speeds of 10/1 Mbps to 90% of their locations were eligible for A-CAM-based support. But the new offer will be extended to virtually all rate-of-return carriers, the commission said.
Those carriers that decline A-CAM support and opt to stay on the traditional high-cost program will have greater certainty about funding, according to the FCC. Today's actions included initiating an annual inflation adjustment, eliminating cuts that took effect in 2018, and setting a guaranteed floor of minimum support for each carrier. These carriers also would have new speed targets based on the 25/3 Mbps rate.
On the other side of the ledger, the maximum per-line subsidy for the legacy program will be $200 rather than $250 as of July 2021 and a capital expenditures allowance rule will be eliminated.
The plan to use an auction to determine the support level for lines in highly competitive areas may come as a surprise to some readers. Details of how the auction would be structured have yet to be resolved, and the FCC asks for recommendations in a further notice of proposed rulemaking (FNPRM) adopted today. But the auction is a definite, according to today's press release.
In the release, the FCC notes that the report and order adopted today "determines that a market-based auction can best eliminate wasteful subsidies to legacy providers serving areas that are entirely or almost entirely overlapped by unsubsidized providers."
In other words: The purpose of the FNPRM is not to get feedback on whether to hold an auction but to get comment on "how to structure such an auction."
In a press release, Shirley Bloomfield, CEO of NTCA – The Rural Broadband Association, called today's actions "a watershed moment."
She expressed hope that "today's landmark order delivers on much of the promise of . . . prior reform efforts and will hopefully put the high-cost USF program on a path for greater success and stability for years to come."