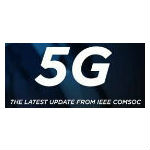 Federal, state and local governments need to implement 5G policies that facilitate dramatic expansion of wireless network capacity, flexibility and connectivity, says a new report from the Information Technology & Innovation Foundation (ITIF), a non-profit, Washington, D.C.-based think tank.
In a summary of its ¨5G and Next Generation Wireless: Implications for Policy and Competition,¨ ITIF Telecommunications Policy Analyst Doug Brake lists three broad challenges for 5G policies:
The need to greatly expand mobile broadband capacity and enhance reliability.
The need for 5G infrastructure capable of supporting massive deployment of Internet of Things (IoT) technology.
The need for highly reliable networks for critical communications and public safety functions.
5G Policies
The ITIF moves on to recommend that policymakers ensure new high-band frequency spectrum is available and take steps to streamline deployment of 5G network infrastructure. In addressing these challenges, Brake points out that there will be a move ¨beyond networks built only for mobile phones and toward networks that connect all kinds of devices.¨
Furthermore, Brake and ITIF note that 5G will also offer connections at less cost, paving the way for installation of IoT devices and network growth. Those attributes, in turn, are founded on building blocks: ¨large swaths of high-band spectrum, advanced antenna technologies, and more flexible networking software.¨
ITIF encourages policymakers at all levels to take actions centered on two issues:
At the national level, policymakers should focus first on bringing high-band "millimeter wave" spectrum to market, rather than attempting to control the standards-setting process. Here, the Federal Communications Commission is setting a good example, the report states.
Second, local governments should help streamline infrastructure deployment. Wired backhaul connections and small-cell siting will be key to the dense wireless networks of tomorrow. Municipalities should view 5G deployment as a cooperative effort. They should recognize that bringing additional connectivity can improve citizens' lives and enhance government services.