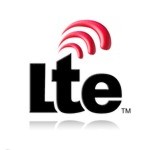 VoLTE rollouts are taking off, but "there is no business case," at least yet, for voice over Long Term Evolution, says Stéphane Téral, Infonetics Research principal analyst.
The reason is simply that the initial rollouts have been relatively small, in the sense that VoLTE provides value when both ends of a session are VoLTE-enabled. That is helpful to users who have VoLTE-capable handsets, and are calling other users on the same network who also have VoLTE phones.
Beyond the obvious scale problem, there is another business issue, namely the issue of whether investments in VoLTE have direct or indirect revenue and cost implications.
A VoLTE Business Case?
That is not an unusual problem these days. Much the same question could have been raised about Wi-Fi hotspot networks created by cable TV and telephone companies.
Initially, the value was indirect. By offering free access to the public hotspots, service providers expected to boost the value of their fixed network or mobile access services. There was no expectation of a direct revenue contribution, though.
In similar ways, a linear video subscription service providing access to Netflix from an Internet-connected set-top box increases value for a subscriber, but does not necessarily directly create a new revenue opportunity.
T-Mobile US offers "no incremental charge"  texting and mobile Internet access for its Mobile Simple Choice customers, with international calls charged at 20 cents a minute.
In all those cases, the financial benefit is indirect. That is likely to be the case for VoLTE as well, including freeing up more bandwidth while providing better voice quality and allowing easier creation of new Internet-native features,  though not necessarily new direct revenue.
Also, it is possible that VoLTE could eventually create direct new revenue streams. Making this conversion would be similar to what Comcast is now hoping to achieve with its Wi-Fi networks.
Comcast aims to create an incremental new revenue stream selling access services to its public Wi-Fi network. That might happen if consumers who are not Comcast customers sign up for public Wi-Fi access on a temporary basis (hour, day or week).
The bigger opportunity could happen later, if and when Comcast creates a branded mobile access service that uses a "Wi-Fi-first" access model, built on use of the public Wi-Fi network.
In that scenario, a future Comcast mobile service would always try to connect users first to the Comcast Wi-Fi network, then default to a partner wholesale network when that is not possible.
At home or at a place of business, a Comcast high speed access customer would use the personal connection first, but then roam onto the public Comcast Wi-Fi network when out of range of the home or business network, or any other public Wi-Fi when the Comcast Wi-Fi network is not available.
VoLTE Boosters
Some might argue it is incorrect to argue that there is, at present, no business case for VoLTE. There is no immediate incremental revenue benefit, to be sure.
But there are indirect revenue benefits, such as better customer retention, lower churn and possible higher usage of paid-for mobile Internet services.
A more efficient use of network resources is an indirect benefit as well.
Longer term, VoLTE could be a platform for creation of new revenue-producing services as well, possibly including voice services for tablets and other "non-phone" devices.
The present issue is that  scale is an issue. There were eight networks and about 12 million VoLTE subscribers worldwide in 2013, mostly in South Korea.
But voice is a scale business. A feature has value when it can be used on both ends of a connection, not just one end. VoLTE therefore has to become ubiquitous before its advantages will be consistently experienced.
By the end of 2014, Infonetics Research expects an additional 30 commercial VoLTE networks to launch and VoLTE subscribers to increase to 51 million.
That will change, over time. But VoLTE might not, even then, have clear direct incremental revenue implications.