It's been about a decade now since EPB, the public electric utility in Chattanooga, made headlines with plans to make gigabit broadband available to all citizens. While some initially scoffed at the idea, the city has benefited immensely from the deployment, attracting loads of new high-tech businesses — and residents — to the area.
But as gigabit service becomes more commonplace, there is a real question whether gigabit alone is enough to create the next Chattanooga. A new initiative from US Ignite known as the Digital Town Square suggests a different infrastructure option could now be the way to differentiate a community.
We talked to Scott Turnbull, director of technology for US Ignite, about the Digital Town Square, which aims to enhance a community's infrastructure so that it supports connectivity that not only provides high speeds but also low latency. The lower latency is achieved using edge computing and advanced network switching capabilities that facilitate more efficient internet traffic exchange, Turnbull explained.
US Ignite Digital Town Square
US Ignite is a non-profit organization started several years ago with support from the National Science Foundation. The organization's mission is to spur the development of advanced broadband applications.
With Digital Town Square, US Ignite initially solicited applications for assistance in establishing Digital Town Squares from communities that participated in previous NSF grants. US Ignite provided technical assistance to awardees. Assistance sometimes included in-kind donations from companies such as Juniper, which provided switches to support the initiative.
Awardees were selected based on "local vision" and "community buy-in," said Turnbull, who also noted that "networks are hardware implementations of relationships."
The focus of the initiative "was to show why a Digital Town Square investment would pay off," Turnbull said.
Economic Success
One of the biggest success stories from Digital Town Square comes from Eugene, Oregon, where Digital Town Square infrastructure now supports applications where low latency is important, including seismic monitoring for earthquake alerts and new regional multimedia coding classes. A local gaming company also has benefited from the technology, which enables staff in Eugene to easily work collaboratively with other developers based in San Francisco.
Edge computing has become a hot topic over the last year, driven in part by carriers' initial deployments of 5G networks, which are designed to provide lower latency in comparison with earlier generations of wireless technology. Carriers have recognized that edge computing will help maximize the benefits of low-latency 5G networks by minimizing the distance that 5G traffic must travel to access cloud-based resources to support applications such as augmented reality and autonomous vehicles.
Carriers with and without mobile networks are deploying edge computing infrastructure, as are traditional data center operators and several data center startups focusing specifically on edge infrastructure.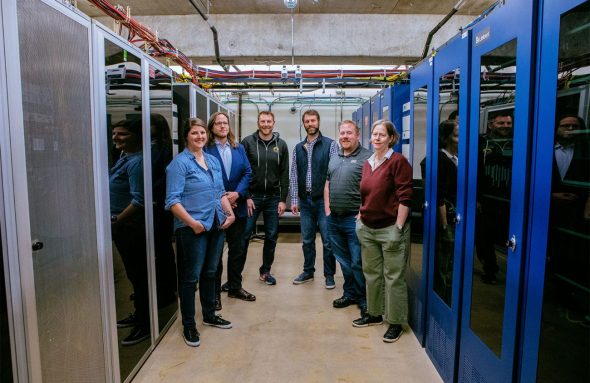 As the US Ignite Digital Town Square project illustrates, edge computing infrastructure can benefit both mobile and non-mobile applications and can get a boost from advanced internet traffic exchange technology.
Rolling out edge computing infrastructure ubiquitously nationwide will take some time, however – and US Ignite's experience suggests that perhaps those communities that gain such infrastructure early on will have the same sort of economic development edge that was previously experienced by communities such as Chattanooga that were early in deploying gigabit infrastructure.