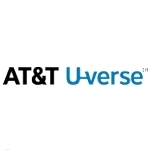 Ever since AT&T acquired DirecTV, the idea of AT&T exiting the IPTV business has been a subject of debate. AT&T has invested billions in their U-Verse platform, which powers their U-verse TV IPTV service. Will they walk away from it and focus all of their video efforts through DirecTV?
If you believe a Bloomberg Business report, the answer is yes. Bloomberg is reporting the decision has already been made and AT&T is actively in U-verse TV shut down mode.
"AT&T Inc. is phasing out the U-verse TV service as it pushes new customers to newly acquired DirecTV, a sign the company is giving up on once-heralded plans to compete head-on with cable through telephone lines," reports Scott Moritz of Bloomberg Business.
AT&T Exiting the IPTV Business
According to the Bloomberg report, AT&T has stopped buying U-verse TV set-top-boxes and is pushing new TV customers to DirecTV. The report says existing U-verse TV customers will be able to retain the service, but there will be no new sign-ups.
If true, one has to wonder how long AT&T will continue to support U-verse TV. There has been no official word from AT&T on U-verse TV plans. A visit to AT&T's website today still displayed U-verse TV options, although it's clear that DirecTV is getting top billing.
The move makes business sense. It's incredibly difficult to support one video platform at scale, much less two. AT&T stands to save billions annually by exiting IPTV. Bloomberg reports they will shift their focus to a home gateway that delivers a broadband and video bundle, with video delivered via satellite.
By removing video off their access network, they stand to have the capability to dramatically increase the broadband speeds they can offer and better compete with cable broadband. AT&T is also reportedly pursuing a mobile video strategy as well, using DirecTV and other video content. They also have been eyeing an OTT play. They intend to be a player in video, but perhaps not through their legacy U-verse IPTV network.
IPTV Implications
Assuming AT&T follows through as Bloomberg reports, it's somewhat of a blow to the IPTV ecosystem. AT&T is one of the largest pure-play IPTV providers in the world, and the largest in North America. Losing a major player like that has implications for the entire ecosystem.
It will be interesting to see the impact of this on CentruryLink, who uses virtually the same IPTV platform as AT&T. As a result, CenturyLink was able to enjoy better economies of scale. Ericsson provides the middleware for both AT&T and CenturyLink and they are working with AT&T on a new video platform that will emphasize DirecTV. Perhaps that collaboration will allow Ericsson to continue to support both.