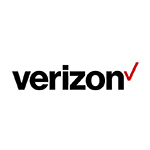 When the Commerce Department earlier this year awarded the contract to build the FirstNet nationwide mobile broadband public safety network to AT&T, it wasn't a done deal for all 50 states. Individual states still must opt in (which at least five already have done) or opt out of AT&T's plan for the state. And as a Verizon FirstNet letter sent to the FCC yesterday illustrates, there are a lot of questions about what opting out means.
Verizon FirstNet Letter
As Verizon notes in the letter, states opting out are permitted to use a different network operator to build and operate the public safety network within the state, as long as the network is interoperable with FirstNet. But there are some major gray areas, according to Verizon, including whether or not an individual state can use their selected carrier's "network core" to support the state's public safety network.
The "network core" includes "data centers and systems used to interconnect users to each other and to other public networks," Verizon said.
In an email to Telecompetitor, a Verizon spokesperson said those core networks "would need to provide IP access to the FirstNet data centers" located outside the core.
"This could take advantage of a common IP backhaul network or use separate IP infrastructure," the spokesperson said. "In both cases, IP will provide interoperability so that multiple cores can coexist with no issue."
Verizon asked the FCC to clarify that a state may deploy a separate network core and confirm that:
FCC interoperability review of any state alternative plan will not be limited to a state radio access network that interconnects directly with the network core built and operated by FirstNet and AT&T
Network interoperability can be achieved through alternative network configurations, including core-to-core interconnection and mutual automatic roaming arrangements that satisfy the commission's approved interoperability criteria
According to the letter, states are finding that use of their chosen carrier's own core network will be "critical to soliciting and deploying a viable alternative plan."
The Verizon spokesperson noted that the core is essentially the evolved packet core as defined by 3GPP standards. "It includes the mobility management entity (MME), server gateway. packet data network gateway, policy and charging resource function and the home subscriber server (HSS)," the spokesperson wrote. "To enable roaming between networks, components of one core (e.g., MME) must interoperate with components of the other core (e.g. the HSS).
The five states that already have opted in to AT&T's plans are Arkansas, Iowa, Kentucky, Virginia, and Wyoming. Those states are scattered around the country and while some are in AT&T's local service territory, others are not.