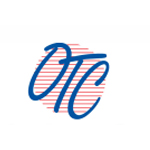 Local Des Moines CBS affiliate KCCI featured a story recently on 'cord cutting' of wireline telephone service that highlights the challenges of the current rural broadband regulatory framework for small, rural telcos. The report is somewhat misleading, in that it doesn't provide a full explanation.
An Ogden Telephone Company customer, Christina Janssen-Solheim, was featured because she complained about a policy of the phone company that is directly tied to the current regulatory framework. Janssen-Solheim complained that she was going to be charged $80 per month if she wanted to disconnect her landline telephone.
The story kind of left it there and painted a pretty unfair picture – a phone company charging you $80 per month if you decide you don't want home telephone service. But that's not the full picture. What is really happening is Janssen-Solheim is being charged $80 per month for her broadband service from Ogden, if she chooses not to also subscribe to local telephone service. Bundled phone and broadband services start at around $60 per month from Ogden.
'Rules of the Road'
Janssen-Solheim can disconnect her landline phone from Ogden and not have to pay anything, provided she does not subscribe to Ogden's broadband service. Like many regulated tier 3 telephone companies, Ogden is following the rules of the current rural broadband regulatory framework. (story continues below)
Those rules don't allow affordable stand-alone broadband service opportunities for most regulated phone companies. In order to receive their USF support, which helps fund the high cost of delivering telecom services in sparsely populated rural markets, regulated phone companies must sell a bundled package of telephone and broadband. Offer a stand-alone broadband service and your support declines on a per line basis, and significantly so. Companies would basically be selling broadband at a loss if they offer it in a stand-alone basis.
It's one of those rules that on the surface, doesn't make a lot of sense, especially to end consumers. Why force consumers to pay for a service (home telephone) they don't want, in order to get a service (broadband) they do?
"Would we prefer the rules to be different, yes we would," said Ogden Telephone Company general manager Jim Heckman in an interview with Telecompetitor. "But they are the rules."
The 'rules' flow from legacy regulations tied to USF support, which are in desperate need of reform. Those reforms are actually underway, but some would argue are too slow in coming, and others argue will not totally rectify this situation anyway. It's part of a complex regulatory framework that helped make telecommunications universally available in the U.S., but now struggles in a world where broadband is now the 'local service.'
Broadband is expensive to build, especially in rural markets, and the current framework will not suffice. Just this week, the U.S. Senate held hearings on how to expand rural broadband, and the shortcomings of the current system were discussed.
Consumers are caught in the middle and Janssen-Solheim's frustrations are real. "It's hard for people to understand," said Heckman.