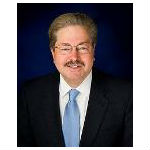 Iowa governor Terry Branstad yesterday launched a new initiative dubbed "Connect Every Iowan" that aims to improve broadband adoption and availability in the state, reports Des Moines television station KCCI.
Branstad reportedly said at a press conference that broadband "is going to be critically important to economic progress and we want to make sure that we don't have people left out." He called for an advisory committee to develop recommendations for Iowa lawmakers about how to expand broadband in the state by December 1.
Broadband advocacy organization Broadband for America highlighted Branstad's efforts in a blog post, noting that "Iowa still has work to do to ensure its economy gains its maximum potential from broadband Internet." Broadband for America members include consumer groups, content and application providers and broadband network operators. The organization focuses on promoting broadband adoption and public policy to create incentives for the private sector to build advanced networks and offer innovative services.
Broadband for America calls our attention to a survey conducted by Connect Iowa that showed that 30% of Iowans do not subscribe to broadband service. Connect Iowa is a public-private partnership between the Iowa Economic Development Authority and Connected Nation that aims to increase broadband service in the state's underserved areas.
It will be interesting to see what recommendations Branstad's advisory board comes up with – and whether legislators are prepared to follow those recommendations. A quick look at some of the comments made in response to the KCCI story shows that broadband boosters may have some work to do to convince some people that broadband investment helps create new jobs and other economic opportunities.
"You can have all the connectivity you want in rural areas but without any jobs in those areas not much more than looking at cat videos will be accomplished," wrote one commenter.
"Perhaps the Internet can feed the kids who go to bed hungry every night or buy boots and coats for kids who would otherwise not have them this winter," wrote another.