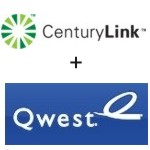 The Iowa Utilities Board unanimously approved the CenturyLink-Qwest Communications merger yesterday. The Iowa Board is the 12th state regulator to approve the proposed merger, the first in a state where both CenturyLink and Qwest do business. The merger has also been approved by the District of Columbia regulator, leaving nine state regulatory reviews and approval from the FCC still to be achieved.
"CenturyLink has a proven track record of successfully integrating companies and providing high-quality, value-added services to customers. This transaction is no exception and will positively impact Iowa as well as millions of customers across the country," John Jones, CenturyLink vice president for state government affairs, was quoted as saying in a press release. "This combination will create scope and scale advantages that will increase the variety and quality of services for all of our Iowa customers," added Qwest senior vice president for public policy and government relations.
In addition to reaching agreements with the Iowa Office of Consumer Advocate and competitive carriers regarding a variety of retail and wholesale issues, the two companies have committed to spending at least $25 million to deploy broadband services in Iowa during the next five years, according to the news release.
CenturyLink and Qwest reached an agreement with the Communications Workers of America and the International Brotherhood of Electrical Workers last month. Antitrust clearance has been received last month from the U.S. Dept. of Justice and the Federal Trade Commission. Shareholders signed off on the merger in August.
CenturyLink counted some 2.4 million broadband customers, 6.6 million access lines and 588,000 satellite video subscribers as of Sept. 30. Corresponding figures for Qwest were 2.9 million broadband customers, 9.1 million access lines, 960,000 video subscribers and 1 million wireless customers. The merger will result in a fiber network that spans 180,000 route-miles.