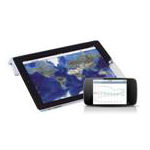 The drive to develop common IoT standards to connect and interconnect Internet of Things devices and networks continues to advance. One such initiative, oneM2M, today announced it has released updated editions of its global Release 1 specifications for IoT and machine-to-machine (M2M) communications.
Released just one year after oneM2M published the original version of its Release 1 M2M/IoT specifications, the new edition incorporates improvements based on results of early deployments and feedback from oneM2M's inaugural Interop event. Release 1 standard specs have since been employed in smart city and transportation projects in Asia and Europe, oneM2M pointed out.
IoT Standards
The updated Release 1 edition covers common M2M/IoT device, equipment and network requirements, architecture, application programming interface (API) specifications, security solutions and mapping to common industry protocols, oneM2M elaborates.Protocol options include choices such as CoAP, MQTT and HTTP.
More than 200 member companies contributed to oneM2M Release 1, working through eight oneM2M ICT standards development organizations and six industry consortia.
"oneM2M enables interoperability across IoT applications regardless of the underlying technology used," the industry coalition's technical plenary chairperson Dr. Omar Elloumi of Nokia was quoted as saying. "This reduces the complexity for the application developer and lowers Capex and Opex for service providers.
"Most importantly, the updated standard presents the industry with the first scalable and future-proof platform upon which it can invest and develop IoT applications, without fear of vendor lock-in or needing to commit to one connectivity technology."
Looking ahead, oneM2M expects Release 2 to be completed by the middle of the year. It is to include improved security features, features for home domain and industrial domain deployment, semantic interoperability, and internetworking specs for popular IoT device ecosystems, such as AllSeen Alliance, OCF and OMA LightWeightM2M.
"Tenders now explicitly require that oneM2M be incorporated in deployments; the first release and the impending Release 2 will respond to a critical need as service providers and application developers tackle connectivity demand across industries and across platforms," Dr. Elloumi commented.
oneM2M will hold its second Interop event in Seongnam, South Korea May 10-May 13, during which M2M/IoT device, equipment and app developers will be able to test and demonstrate their wares.
A global IoT/M2M industry standards initiative, oneM2M last July announced that founding member ATIS (Alliance for Telecommunications Industry Solutions) would oversee development and the launch of oneM2M's Application Identifier (App-ID) Registry. ATIS, in turn, selected iConectiv to create and support the App-ID Registry's database, which is to serve as a repository via which M2M/IoT app developers can register unique apps and verify that the apps comply with oneM2M standards.