Sponsored Content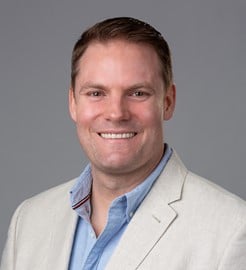 Sam Pratt, CEO
Render Networks
Passionate about innovation and harnessing the power of technology for global impact; Sam is focused on scaling Render's unique Digital Network Construction approach for the benefit of Network Design and Construction industries. Sam is committed to arming construction teams with world-class GIS and automation technology and creating broadscale awareness of the efficiencies possible when an end-to-end digital deployment approach is embraced.
Demand for connectivity is escalating and the broadband industry is faced with the significant task of delivering the infrastructure needed to build a connected future, fast.
Announcing Digital Network Week 2021! Dedicated to helping telecom and broadband providers accelerate the next-generation of communication networks with infrastructure planning, delivery, and operations technology.
Join us for an exclusive week of virtual and interactive experiences exploring industry best-practices, trends and technology-enabled approaches delivered via leadership panels, Q&As, technology demos, and innovation conversations.
This free and first-of-its-kind digital experience is brought to you by an alliance of best-in-class technology innovators: VETRO FiberMap, Biarri Networks, COS Systems, Connected2Fiber and Render Networks. United by a mission to make available an end-to-end digital value chain to plan, deploy and operate these networks with significant time, cost and quality improvements.
Digital Network Week themes include:
Best-practice network planning, deployment and operating trends
Digital approaches to maximize 2021 funding
Innovative and future-ready technologies
Customer-driven, open-access and intelligent infrastructure solutions
How to get involved?
Secure a free digital pass to Digital Network Week today.