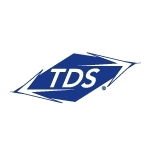 TDS Telecom has turned up service in the first of 44 markets for which it won broadband stimulus funding. Residents of Chatham, Mich. in the state's rural Upper Peninsula can now get service at speeds up to 25 Mbps, explained Joe Kirk, TDS manager of project implementation, in an interview.
Although some people in Chatham could get broadband previously, the outlying homes covered by the broadband stimulus award had no choice other than dial-up or satellite until now.
"We wanted to bring service to them but it wasn't economical," Kirk explained. All of the areas for which TDS won stimulus funding are in its ILEC territory and previously had no broadband service, he said.
The stimulus funding, which was awarded by the Rural Utilities Service, will cover 100% of construction costs for the Chatham project and for one other project that had funding awarded in Round 1 of the stimulus program. For the other 42 projects, which were awarded in Round 2, the stimulus grant will cover 75% of construction costs, with TDS footing the bill for the remaining 25%.
The Chatham project was the first TDS broadband stimulus project to break ground, with construction beginning in May 2011.
In Chatham and in its other projects, TDS will deliver broadband through a variety of technologies, depending where a customer is located, Kirk explained. Some customers will get service through a fiber-to-the-home passive optical network (PON), while some will be served over fiber-to-the-node and others will receive traditional DSL service.
Where the company is installing PON, it plans to eventually cut all customers over to the fiber network, even those who are only taking voice service. TDS is expecting to see high broadband take rates as evidenced by what occurred when the company offered to bring service to four homes on a trial basis prior to a full-scale launch.
"Three of the four said 'yes' and the fourth said they were getting ready to leave for the season; otherwise they would also have said 'yes,'" commented Kirk.
TDS isn't expecting any other stimulus projects "to finish to the point that Chatham has" this calendar year, Kirk said. But he added that "all but a handful will begin to finish in early summer of next year through the end of the year."
In addition, Kirk said, "Outside plant contracts are in place at all 44 companies and construction is either complete or underway at 37 of the 44."
Some of TDS's wins were for northern areas where the ground freezes solid in the winter, preventing installers from digging the trenches required for buried fiber, and before long TDS expects several projects to close down for the winter for that reason. As of now, though, the company has only shut down one project for the winter, Kirk said.
Kirk also noted that TDS will be using aerial fiber in the hilly Northeast and expects to be able to work there during the winter, despite the cold weather.
When TDS's stimulus projects are complete the company will have made broadband available to 25,000 homes that could not get broadband before, Kirk said.