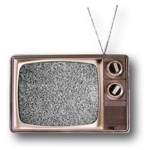 The WhiteSpace Alliance is planning a first quarter 2013 interoperability event for devices aiming to meet the IEEE 802.22 standard, originally known as wireless regional area network (WRAN), but now renamed Wi-FAR.
The IEEE 802.22 standard defines a relatively long-distance (up to 100 kilometer) point-to-point or point-to-multipoint broadband wireless data service that was made possible when the FCC freed up vacant television broadcast spectrum for unlicensed use. Some people, including FCC Chairman Julius Genachowski, originally referred to this technology as "Super Wi-Fi" but the people involved with the IEEE 802.22 standard have shied away from using that term because of objections from the WiFi Alliance.
In this week's announcement of the interoperability event, the WhiteSpace Alliance referenced 802.22 data rates of 22 Mbps to 29 Mbps per channel, depending on the country of deployment. But for the U.S. market, talk has centered on a maximum speed of 22 Mbps per channel.
The U.S. pioneered the concept of freeing up unused broadcast spectrum by using dynamic database technology that keeps track of where such spectrum is available. More recently some other countries, including the U.K., also have begun exploring the technology.
The technology is particularly well suited for rural areas, where more broadcast spectrum is likely to be vacant and where other high-speed broadband options may not be available – and some wireless Internet service providers (WISPs) already have begun to deploy pre-standard versions of Wi-FAR equipment.
Wi-FAR technology also got a boost of support this summer when the Air.U initiative announced plans to deploy the technology on the campuses of rural universities.  And although the technology could be threatened by planned incentive auctions of TV broadcast spectrum, which would be repurposed for mobile broadband, supporters believe at least some TV broadcast spectrum will remain available for unlicensed use.
In a notice of proposed rulemaking about the incentive auction issued late last month, the FCC proposed establishing 6 MHz guard bands for TV broadcast spectrum freed up for mobile broadband use  — and potentially allowing unlicensed users to use the guard bands.
Apurva Mody, chairman of the 802.22 working group, told me recently that the term Wi-FAR will encompass the entire suite of 802.22 standards. The group already has begun work on at least one additional implementation of white spaces technology aimed at supporting higher data rates.