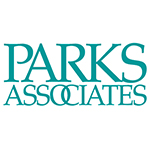 Consumers are installing more and more in the way of smart home devices, as well as entertainment and computing devices, and many of them are installing them themselves, according to new market research from Parks Associates. Researchers also found that the trend of installing and connecting all these "things" to the Internet bodes well for businesses that offer tech support services.
According to Parks' "Tech Support: Meeting IoT Demands," 84 percent of U.S. broadband households set up entertainment and computing devices without any outside or professional help. Despite this strong inclination towards DIY, Parks sees consumer demand for tech support persisting and growing.
"Consumers' home networks are rapidly expanding through the adoption of complex connected devices," Parks' Research Analyst Patrice Samuels commented in a news release. "For example, 27% of U.S. broadband households owned a connected health device by the end of 2014.
"As consumers embrace new categories of devices, support needs will increase dramatically. Support providers must invest in new tools and solutions that minimize the burden on support resources."
Internet of Things Tech Support
Tech support services are critical to building the Internet of Things (IoT), Parks notes. Among other attributes, they help assure a positive user experience, monitor devices to ensure they operate properly and provide online security. Around 60 percent of U.S. broadband households are concerned about device and data security, Parks adds.
"Consumers appreciate the convenience and control that comes with increased connectivity, but they are aware of the potential risks," Samuels pointed out. "High-profile media reports, such as the reported possibility that Samsung TVs with voice recognition could capture users' personal information, only heighten their concerns.
"Manufacturers and service providers must design security into their connected products and communicate directly to consumers regarding their ongoing efforts to combat security risks."