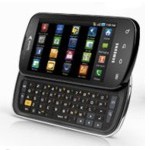 Sponsored research from Google delves into the how's and why's of smartphone usage and consumer behavior. The report's results–full details of which Google will present during an April 28th webinar — have broad implications for business advertisers as well as ad agencies.
Market researchers at Ipsos OTX surveyed 5,013 adult smartphone Internet users in the US to produce the report, which is entitled, "The Mobile Movement: Understanding Smartphone Users."
Generally in terms of general smartphone usage, responses from users show that:
81% browse the Internet, 77% search, 68% use an app, and 48% watch videos on their smartphone
72% use their smartphones while consuming other media, with a third while watching TV
93% of smartphone owners use their smartphones while at home
Results indicate that mobile Internet use and searches are particularly "action-oriented":
Search engine websites are the most visited websites with 77% of smartphone users citing this, followed by social networking, retail and video sharing websites
Nine out of ten smartphone searches results in an action (purchasing, visiting a business, etc.)
24% recommended a brand or product to others as a result of a smartphone search
Among the report's key findings for retailers:
79% of smartphone consumers use their phones to help with shopping, from comparing prices, finding more product info to locating a retailer;
74% of smartphone shoppers make a purchase, whether online, in-store, or on their phones;
70% use their smartphones while in the store, reflecting varied purchase paths that often begin online or on their phones and brings consumers to the store;
Taking advantage of the location-based capabilities of smartphones can be a key to ads and promotions, as well as to driving sales:
95% of smartphone users have looked for local information
88% of these users take action within a day, indicating these are immediate information needs
77% have contacted a business, with 61% calling and 59% visiting the local business
Advertisers are likely to find the following of particular interest:
71% search on their phones because of an ad exposure, whether from traditional media (68%) to online ads (18%) to mobile ads (27%);
82% notice mobile ads, especially mobile display ads and a third notice mobile search ads;
Half of those who see a mobile ad take action, with 35% visiting a website and 49% making a purchase.