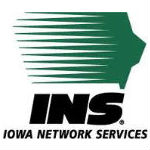 Iowa Network Services (INS), a regional network provider owned by Iowa telcos and an early pioneer in IPTV, has selected an additional platform to provide both IPTV and broadband TV services to its member companies (and beyond). INS will partner with Skitter for both platforms. The IPTV platform allows for a traditional pay-TV service, while the broadband TV platform will offer streaming TV of local broadcast and other channels to a Roku STB.
Skitter too has a long history in the IPTV business, with past periods of both momentum and stagnation. Their latest offering is two-fold. Their IPTV platform offers the full suite pay-TV experience, including network DVR, VOD and a full channel line-up. Skitter offers this product in a unique fashion, and describes it as Skitter TVaaS™ ("TV-as-a-Service").
Their broadband TV offer streams local broadcast channels and a select amount of other national content to a Roku device, allowing a broadband service provider to offer a scaled-down, inexpensive video solution.
Broadband TV is a model that is gaining a lot of interest because it's an inexpensive way to provide video, and integrates local broadcast programming with OTT content featured on a Roku device. It's an offer that may be attractive to cord-cutters, cord-neverers, or a growing amount of pay-TV subscribers who want to reduce their monthly cable bill.
INS was one of the early pioneers in IPTV, offering one of the earliest IPTV master head-ends, empowering many Iowa telcos to offer IPTV. At one time, they were one of the largest providers of IPTV in the country. They currently have 70 operators using their master head-end, according to Kristy McDermott, INS Vice President of Products and Services, who granted an interview to Telecompetitor.
INS and Skitter Partnership
The Skitter platform will not replace INS's current IPTV offer. It will be an alternative. "We're going to make the Skitter solution available to our members and let them decide if they want to migrate to it," said McDermott. Migrating will involve some significant changes for existing INS IPTV providers, but most should be able to use the same set-top-boxes, said McDermott. Most are using either Amino, Entone, or ADB boxes, she said.
The Skitter offer will be made available to both INS members, as well as municipals and cable companies throughout Iowa, numbering over 150 potential companies, said Skitter CEO Bob Saunders in the same interview. Skitter is currently building a separate master head-end in Des Moines, IA to serve the Iowa region. Skitter recently partnered with Conklin-Intracom and features their fs|cdn® IPTV middleware.
The head-end is expected to be completed in September and both Skitter and INS say they are targeting October as the launch month for the IPTV portion of this offer. The broadband TV portion is already available and one service provider, Webster-Calhoun Cooperative Telephone of Gowrie, IA is the first provider to launch it.
The Skitter Model
The Skitter IPTV model is unique. Rather than sell strict hardware and software solutions that enable IP video for service providers, Skitter is a 'master' video operator, who partners with individual service providers, who in turn offer the Skitter video product.
It's akin to the cable MSO model, where Skitter is the MSO, and their individual service provider partners are all 'systems' under the multiple-system operator (MSO) model. The video offer is branded as Skitter at each individual operator. In theory, this allows Skitter to provide a different value proposition, where they handle all of the programming rights and regulatory issues, and deploy their own equipment at each system (or individual service provider in this case). Individual systems/service providers then handle installation and maintenance, and sales and marketing of the video product.
In this scenario, Skitter is attempting to build a national MSO, and recruiting small telcos, municipals, and cable companies to be the system operators. To the programmers and regulators, Skitter is one entity, with multiple systems. All contracts are through Skitter's sister company Galva Cable, the actual cable MSO. Skitter claims this approach can make video a more profitable endeavor for individual service providers. Individual systems enter into a revenue sharing agreement with Skitter.
According to Skitter CEO Bob Saunders, Skitter has about 20 systems who are a part of this model, and another 20 or so who are offering the broadband TV model. Saunders declined to reveal how many subscribers Skitter now collectively serves. "Our goal is to start turning up about 7 systems per month in 2016," said Saunders.