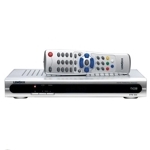 The IEEE's new 802.11 ac WiFi standard will be the fastest growing WiFi technology in the IP set-top box (STB) market, according to a new forecast from Infonetics Research.
Though 802.11n dual-mode and 2×2 MIMO (multiple in-multiple out) are the most widely used WiFi technologies, use of 802.11ac wi-fi in set-top boxes based on IP will skyrocket from 6 percent today to 67 percent in 2015, according to an excerpt from Infonetics Research's 2014 "IP Set-Top Box Features and Vendor Leadership: Global Service Provider Survey."
Currently built into 39 percent of IP STBs, Infonetics' survey of telco purchasing decision makers in North America, Europe-Middle East-Africa and the Asia-Pacific indicates that 802.11n MIMO 2×2 STB penetration will grow to 44 percent next year. Correspondingly, use of 802.11n MIMO 3×3 will increase from 6 percent today to 39 percent.
More broadly speaking, IP STB vendors' business would benefit from developing standard rather than customized solutions for particular markets, Jeff Heynen, Infonetics' principal analyst for broadband access and pay-TV asserts. Complicating this, standards also need to be flexible and adaptable enough to easily add new technologies and features.
Elaborating, Heynen stated, "For set-top box (STB) vendors, the challenge is finding the right balance between adding new technologies and features while reducing costs to meet service providers' demands and remain competitive. To do so, vendors need to build standard solutions instead of custom ones for each service provider.
"Adapting IP STB offerings for targeted markets is another factor," he continued. "In North America and Western Europe, there's a growing appetite for more advanced STBs, like video gateways, which require a higher bill-of-materials cost, and the addition of more advanced features."
Other highlights of Infonetics latest global IP STB report include:
Operator respondents rated TR-069 for remote device/service-level management and hard drive for integrated DVR support as the top IP STB features;
Remote programming via tablet or mobile device heads the list of IP STB applications, rated highly by 67% of respondents, up 6 percentage points from last year's survey;
The top 3 IP STB suppliers currently installed by respondents are Arris/Motorola, Cisco, and Amino.