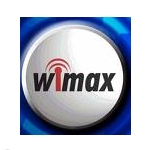 Some people like to paint WiMax as an irrelevant technology that will be obsoleted by LTE—a view driven in large part by the fact that the nation's two largest wireless operators AT&T and Verizon Wireless are both deploying LTE. But new research from Infonetics  tells a different story.
WiMax just passed the 20-million customer mark, notes Infonetics—and about half of those customers are in the U.S.
Infonetics forecasts WiMax to have 25 million customers by the end of 2011, notes Richard Webb, Infonetics directing analyst for WiMAX, Microwave & Mobile Devices, in an announcement of the new findings. "Subscriber growth continues in all regions as WiMAX operators build their customer bases, but we have tracked notably strong growth in the U.S., the Indian sub-continent, and Latin America," said Webb. "With the levels of operator activity and device ecosystem growing, we forecast WiMAX subscribers to surpass 100 million by the end of 2015."
In the U.S. Clearwire and its wholesale partners are leading the WiMax charge. Clearwire recently announced that it ended the second quarter of 2011 with 7.65 million total subscribers, up 365% from 2Q 2010. Clearwire also again increased its guidance to an expected 10 million subscribers by the end of 2011. Numerous small U.S. carriers also are deploying or plan to deploy WiMax.
WiMax got a head start on LTE because WiMax equipment hit the market first. But even now that LTE equipment is more widely available, network operators are still investing in WiMax. Worldwide more than 30 different WiMAX networks either launched or expanded operations in the first half of 2011, according to the WiMax Forum.
Strong WiMax customer growth also is driving strong WiMax equipment sales.
According to Infonetics, in the first quarter of 2011 the total worldwide sales of WiMAX equipment reached USD $502.1 million, which is up 49% from the first quarter of 2010. In 2011 WiMAX equipment alone is expected to be a USD $2 billion industry.
"WiMAX technology is continuing to attract operators interested in bringing broadband internet to their customers immediately," said Ron Resnick, president and chairman of the WiMAX Forum. "Consumers easily recognize the value of 4G services, and the entire industry is benefiting through strong subscriber growth and equipment and device sales."
Successful WiMax deployments in other parts of the world include UQ Communications of Japan, Malaysian WiMAX operator YTL, Jamaican operator Digicel, and Mexican operator AXTEL. UQ Communications broke the one million-subscriber mark in June. YTL launched WiMAX services in November of 2010 and as of June had 300,000 subscribers. Digicel captured 25% of the local broadband market in less than a year. And AXTEL has seen strong WiMax subscriber growth and now has more than 332,000 customers.