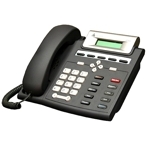 Revenues in the global hosted VoIP and unified communications services (UCS) market will rise 13 percent this year and grow to reach $12 billion in 2018 with 62.6 million seats in service, according to new market research from Infonetics Research. The market for cloud services continues to expand even as sales of premises-based PBX services have been stagnating or declining, Infonetics highlights in its "Business Cloud VoIP and UC Services" report.
"Hosted services seats grew more than 20 percent worldwide in 2013," Diane Myers, Infonetics' principal analyst for VoIP, UC and IMS, was quoted in a press release. Infonetics expects hosted PBX and UC services to expand in every major geographic region this year.
Hosted VoIP, UC Market Trends
Hosted VoIP services are being adopted across small, medium and large businesses, researchers found. "Interest from large enterprises in hosted VoIP services is escalating, with more companies evaluating and choosing providers," Infonetics says.
The wide variety of hosted VoIP solutions options available, along with inconsistent billing structures, are the biggest challenges facing businesses evaluating or planning to evaluate their options. "The competitive landscape for business services is highly fragmented, with an increasing number of PBX and unified communications vendors, enterprise agents, system integrators, and resellers expanding into the market along with traditional service providers," Infonetics notes.
Vendors are marketing hosted PBX and UC services alongside SIP trunking in order to meet the needs of the growing number of multi-site businesses looking for hybrid solution