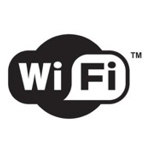 The Wi-Fi Alliance and Wireless Broadband Alliance this week are launching the first trial of a collaborative effort aimed at bringing to market the 'next generation of Wi-Fi hotspots.' The industry associations are harmonizing their respective efforts to address ease of use and roaming by creating a seamless user experience across different operator networks.
The Wi-Fi Alliance's Wi-Fi CERTIFIED hotspot certification program, expected to be up and running in mid-2012, aims to set the standards for Wi-Fi devices "to easily connect at hotspots in a security-protected, interoperable fashion by streamlining network selection and access." The WBA's Next-Generation Hotspot program aims to set the standards at the opposite end of the network, for service providers by defining "interoperability requirements for hotspot and 3G/4G operators," according to a news release.
"Working together to harmonize these two programs helps ensure that there will be a complete solution to evolve the user experience in Wi-Fi hotspots around the world," said Edgar Figueroa, Wi-Fi Alliance CEO. "The Wi-Fi Alliance's work to bring streamlined access and WPA2™ security to hotspot environments is well complemented by the work in WBA to enable seamless Wi-Fi roaming."
"With the number of hotspots growing worldwide, and the increasing importance of Wi-Fi to service providers' strategies, this is a crucial time for our organizations to work together," added his counterpart at WBA, Shrikant Shenwai.
Despite the rise of 3G and 4G technologies, Wi-Fi's importance in the network is only growing, as carriers look to offload high bandwidth intensive applications to Wi-Fi networks, improving their own mobile broadband network's performance in the process. Most, if not all, mobile Internet devices ship with a native Wi-Fi chip, demonstrating the growing demand for ubiquitous Wi-Fi access.