Industry Insight Series
Industry 4.0 has brought a wave of value-add applications that depend on high-speed connectivity. Inventory management, video surveillance and security, machine automation, and robotics are just a few areas where high bandwidth and low latency are needed.
Gigabit and multi-Gigabit broadband to businesses is becoming common in the market, driving the need for connectivity over optical fiber networks.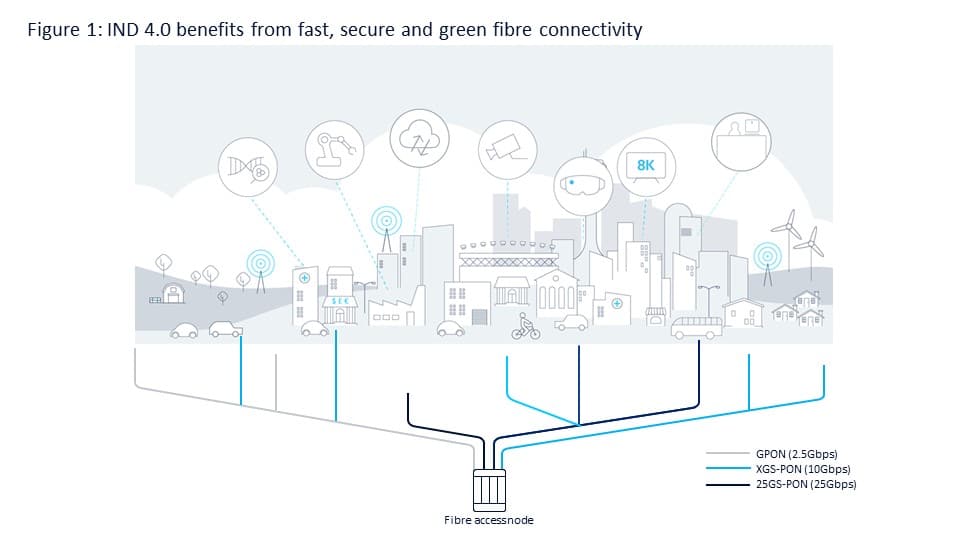 Inside the enterprise—be it an office, factory, warehouse, or dispersed buildings on a campus like a university or airport—connectivity is also critical and the benefits indisputable: efficiency, productivity, costs, security are just a few of the areas of business that are enhanced when connectivity is enhanced. To achieve that, fiber based Optical LAN is also increasingly being adopted by enterprises.
Not only does fiber provide future-proof capacity, mission-critical security and reliability, but it is also the most energy efficient technology. This is true whether it's used for an Optical LAN or for a broadband network.
The enterprise segment, however, is really many segments: an agricultural environment is very different from an office which is very different from a hospital. An industrial site will have a mix of mobile machinery and fixed devices like cameras and printers.
Various technologies are needed to fulfill the various needs: private LTE or 5G mobile, Wi-Fi or fixed connectivity with fiber. But even if a wireless technology is used, you still need a fiber behind it to connect everything together and provide the capacity for the multitude of devices and services.
Bringing Gigabit and multi-Gigabit broadband to enterprises has traditionally required a dedicated point-to-point fiber connection. This is no longer the case as 10G and now 25G PON technologies allow broadband operators to provide the quality of service that enterprises require over their existing fiber-to-the-home networks. This is far more efficient for operators.
One single network can support residential, business and even mobile backhaul services, lowering costs and improving ROI by 15- 20%. New techniques, like cloud-based network slicing, enable even more efficient operations in converged networks. Enterprise traffic can be delivered over a dedicated slice, with independent management and quality of service.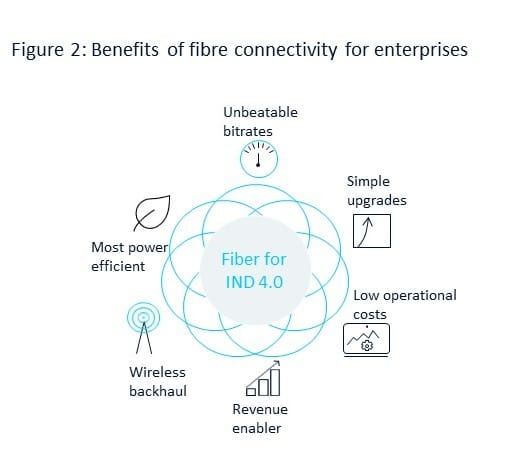 Fiber access networks are on the rise. Analysys Mason forecasts a 30% growth in fiber-connected enterprises in the next four years, delivering benefits both for enterprises and network providers. The ultra-high capacity of fiber can be easily enhanced in the future over the same fiber infrastructure.
Today 10 Gb/s and 25 Gb/s are a reality, while the work on 50 Gb/s has already started. In addition, fiber has a long physical shelf-life without degradation and is the greenest broadband technology available. The evolution of fiber technology, new techniques and applications, and purpose-built solutions, help enterprises and operators achieve their goals more easily and effectively.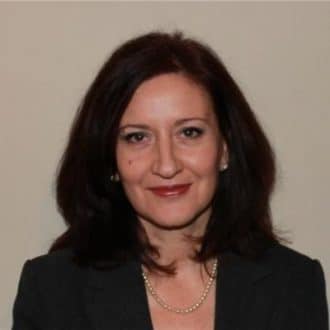 Ana Pesovic, Marketing Director, Fiber Fixed Networks
Nokia
Ana Pesovic leads Fixed Networks fiber marketing in Nokia. Ana has extensive international telecom experience, having held various positions in sales, pre-sales and R&D in Belgium, Germany, Portugal, Spain and India. She was actively involved in several industry organizations, being in the Board of Directors of the FTTH Council Europe and the Chair of the NGPON Council of the BBF. Ana has a master's degree in Informatics and Computer Science from the University of Belgrade.
This series features insight into important broadband industry issues from industry leaders.